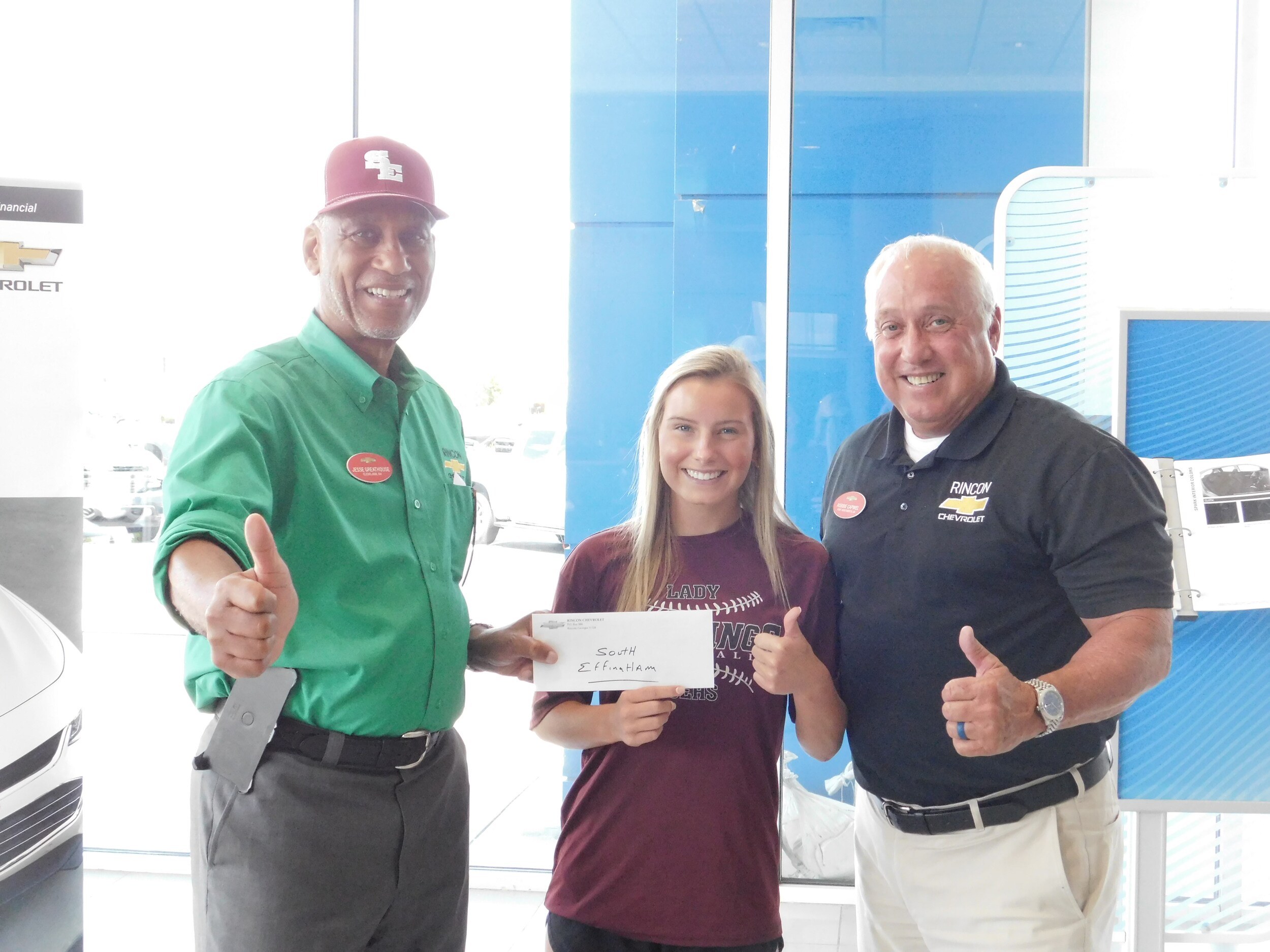 THROUGH OUR "PARTNERS" PROGRAM, SOUTH EFFINGHAM HIGH SCHOOL IS THE RECIPIENT OF SUPPORT TO THEIR FEMALE SOFTBALL TEAM. GENERAL MANAGER JESSE GREATHOUSE AND SALES MANAGER ROBBIE CAPWELL IS WITH PEIGHTON CAPWELL ACCEPTING ON BEHALF OF THE SCHOOL.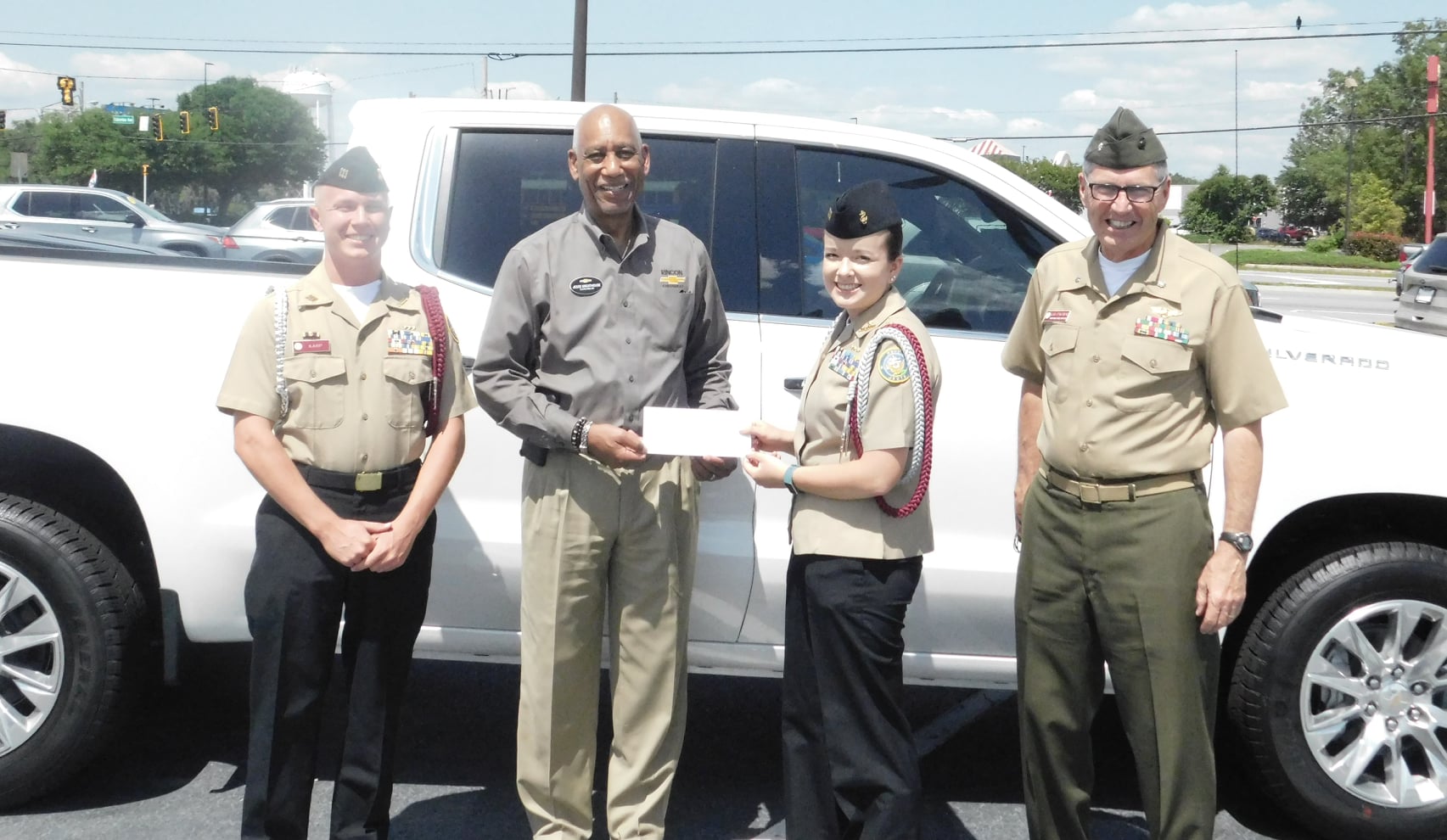 "PARTNER" SOUTH EFFINGHAM COUNTY HIGH SCHOOL'S NJROTC PROGRAM. GENERAL MANAGER JESSE GREATHOUSE WITH LTCOL TERRY STAUTBERG AND CADETS.
RINCON CHEVROLET AND  SOUTH EFFINGHAM COUNTY HIGH SCHOOL WITH THEIR "MEET LOCAL BUSINESES" DAY VARSITY FOOTBALL AND CHEERLEADERS.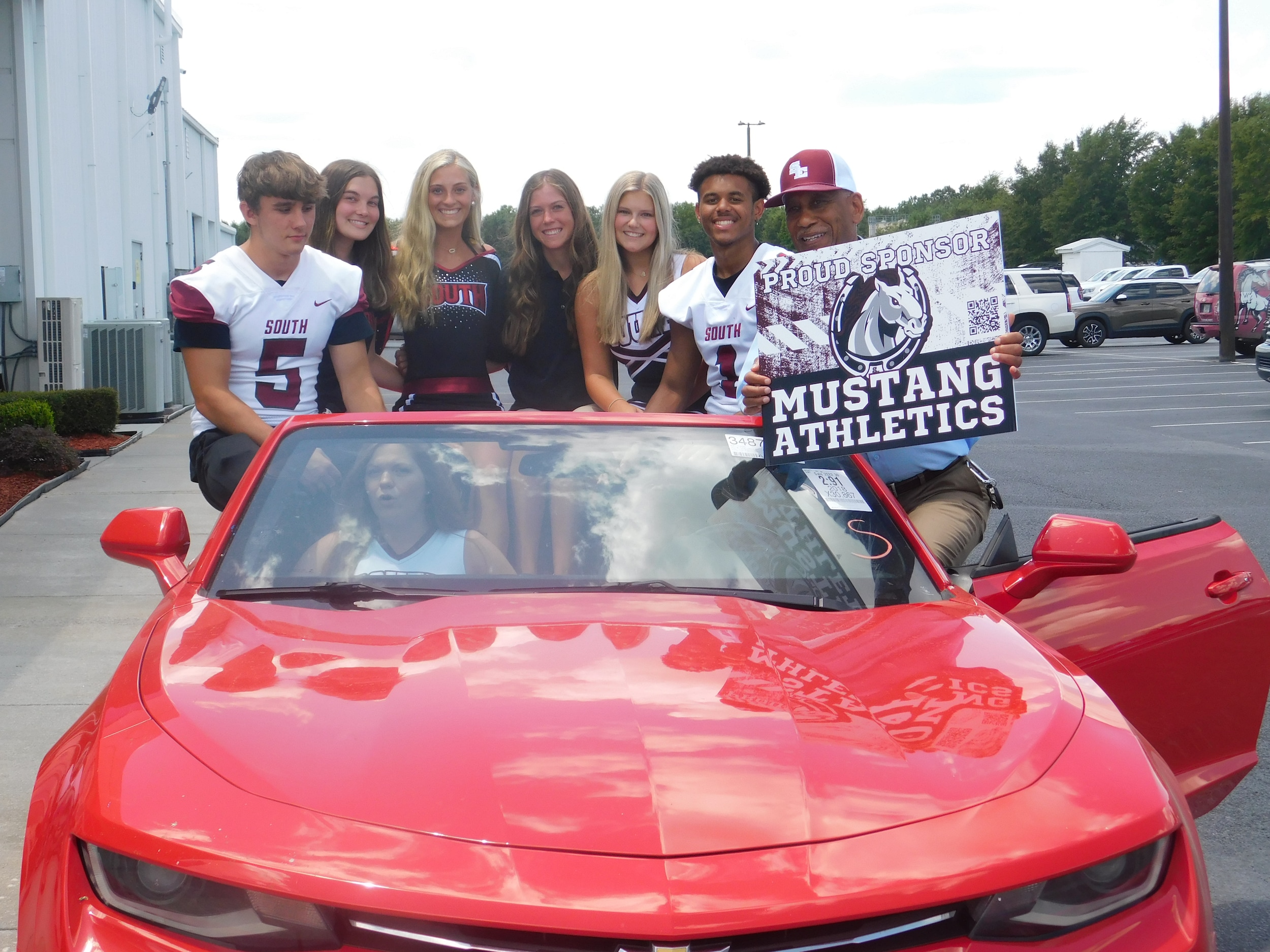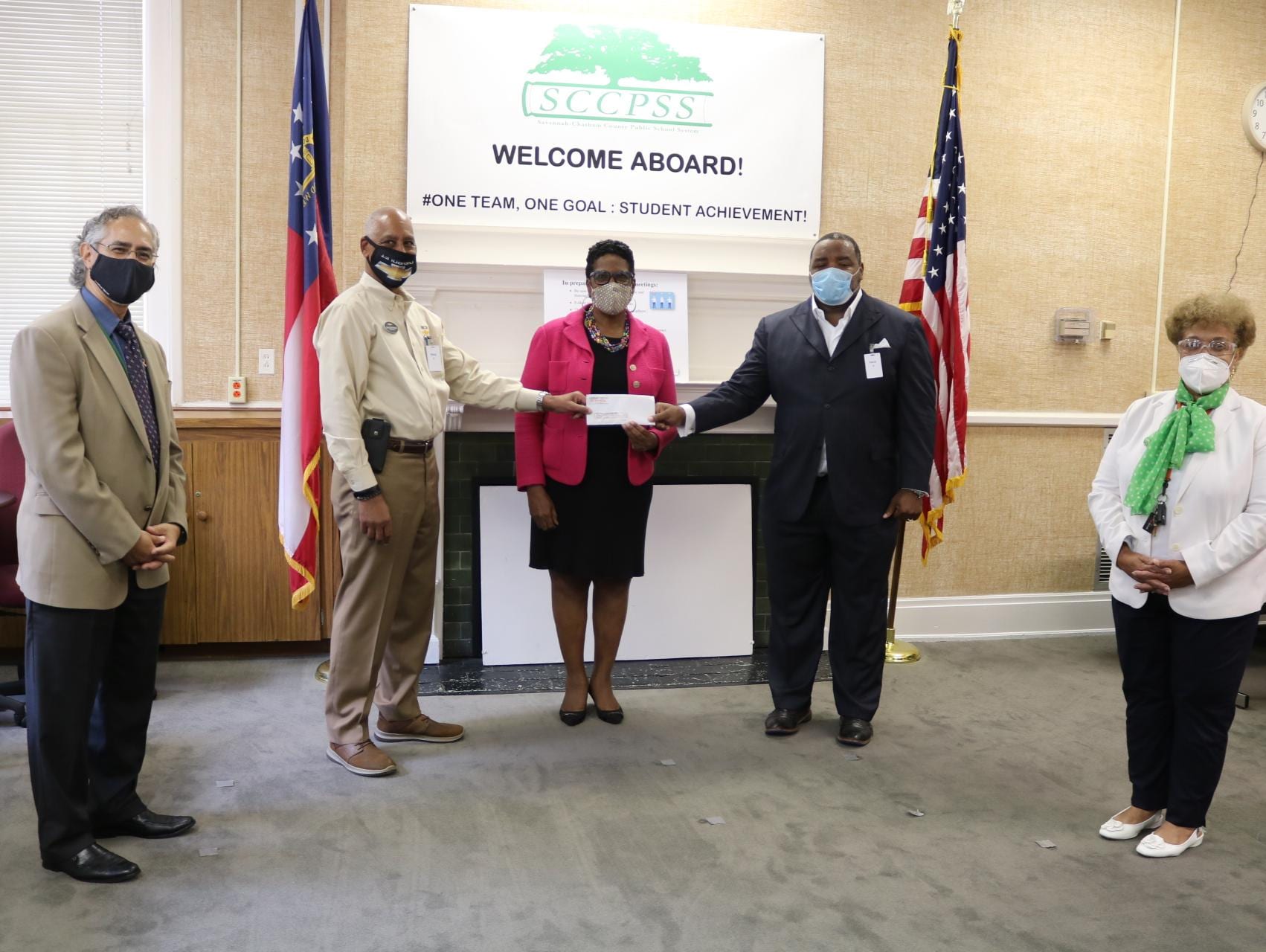 JESSE GREATHOUSE, GM, AND WINSTON PITTMAN, JR., VP OF PITTMAN ENTERPRISES PICTURED HERE WITH SCCPSS ACCEPTING DONATION TOWARDS THE PURCHASE OF 100 INTERNET HOT SPOTS.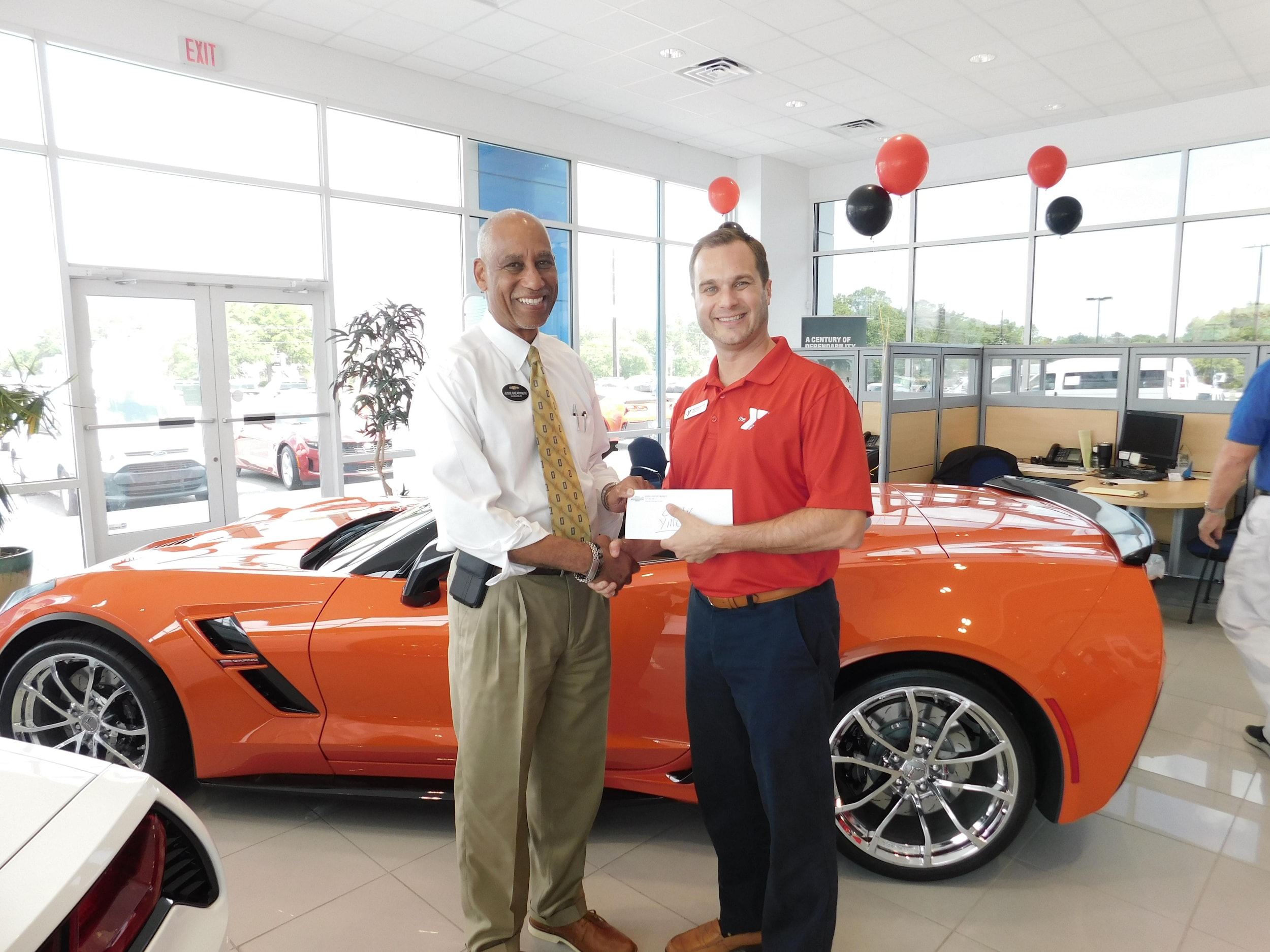 MATTHEW PHILLIPS (EXECUTIVE DIRECTOR OF EFFINGHAM YMCA) IS PICTURED WITH GM JESSE GREATHOUSE. EFFINGHAM YMCA IS ONE OF THE MANY RECIPIENTS OF RINCON CHEVROLET'S PARTNER'S PROGRAM!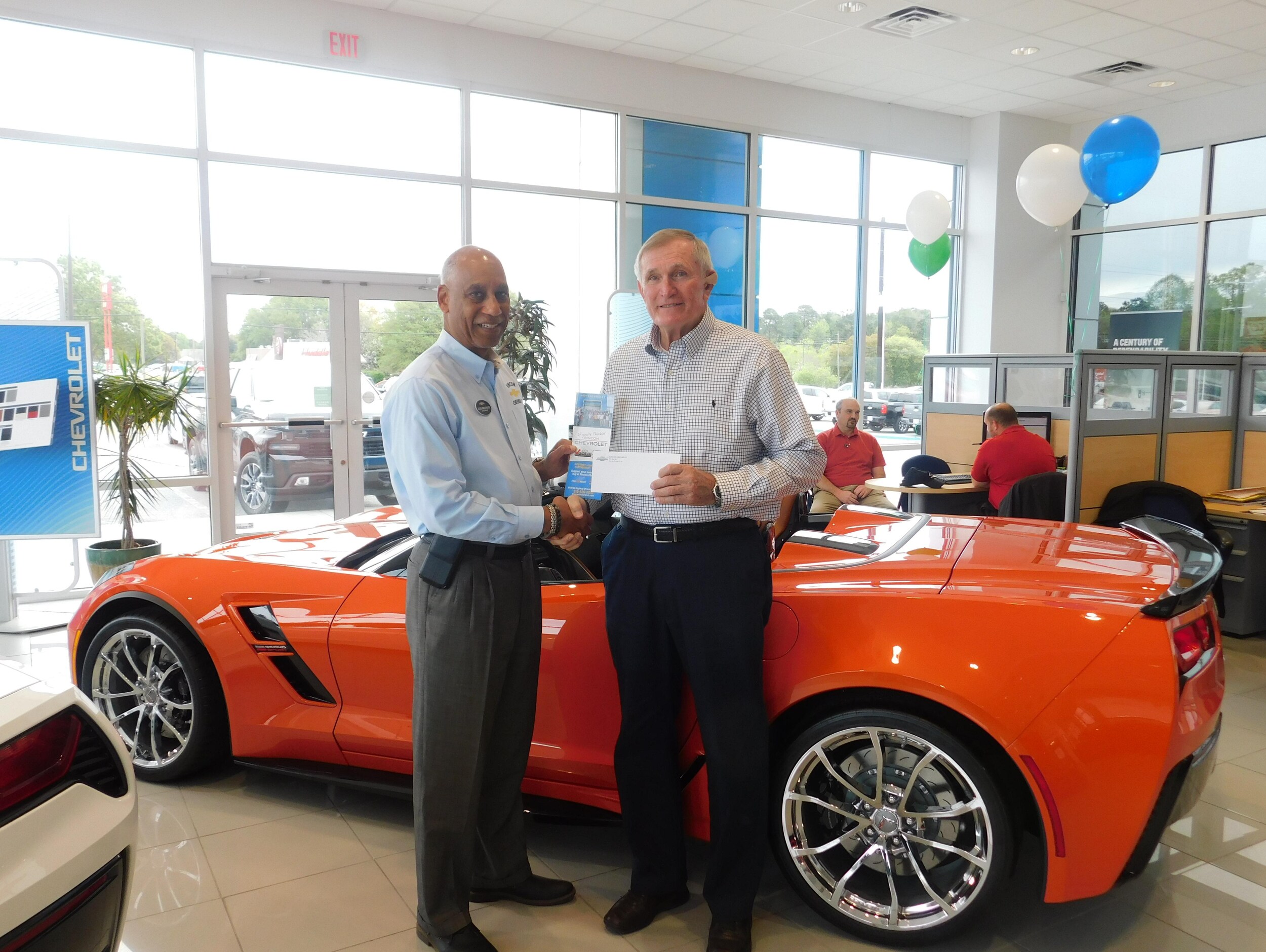 SPRINGFIELD UMC MENS CHRISTIAN MENS GROUP, ONE OF THE MANY RECIPIENTS OF RINCON CHEVROLET'S PARTNER'S PROGRAM. PICTURED HERE ARE HARRY SHEAROUSE AND GM JESSE GREATHOUSE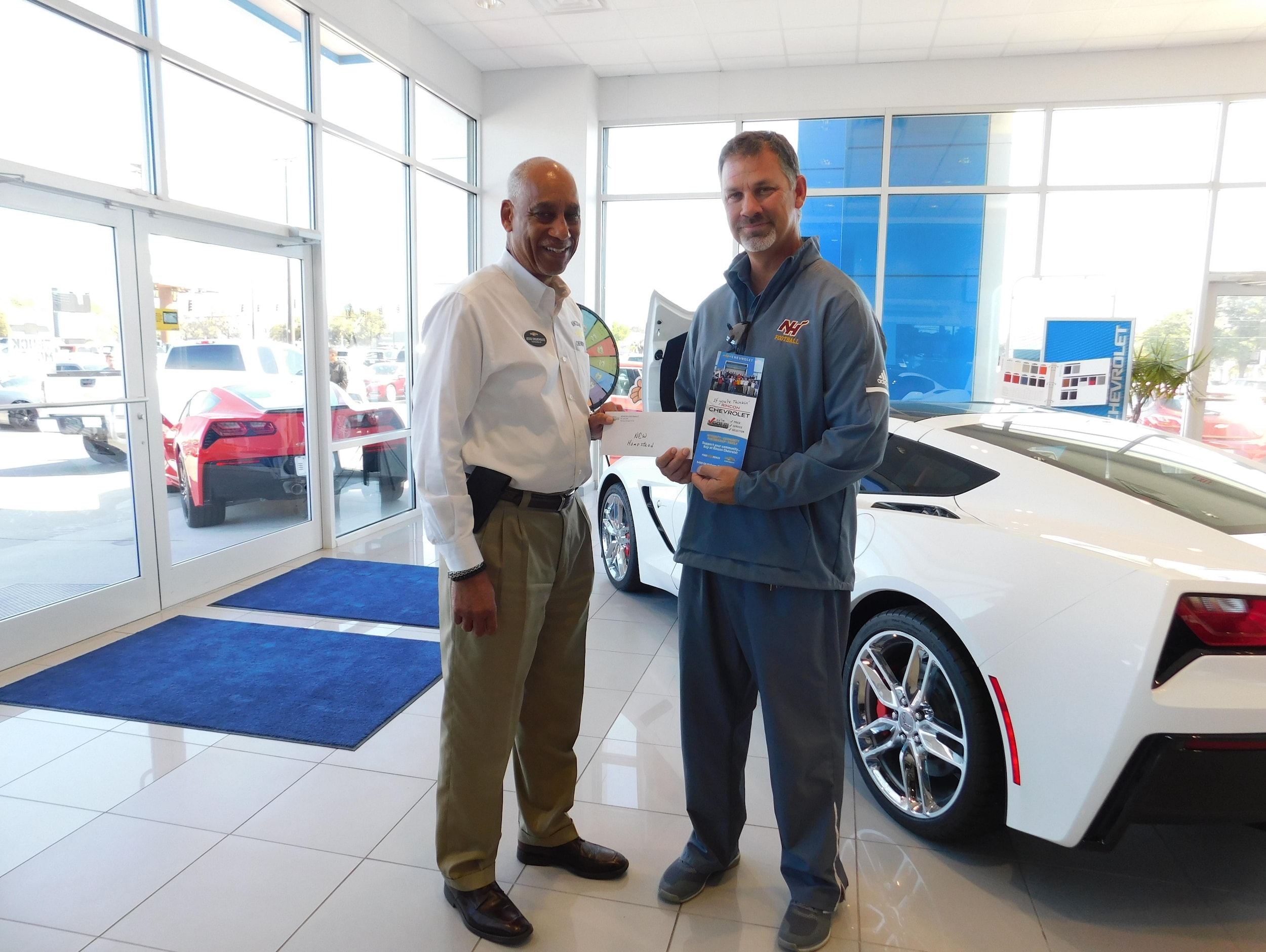 COACH KYLE HOCKMAN, HEAD FOOTBALL COACH OF NEW HAMPSTEAD HIGH SCHOOL, ONE OF RINCON CHEVROLET'S MANY RECIPIENTS COURTESY OF THE PARTNER'S PROGRAM. PICTURED HERE WITH GM JESSE GREATHOUSE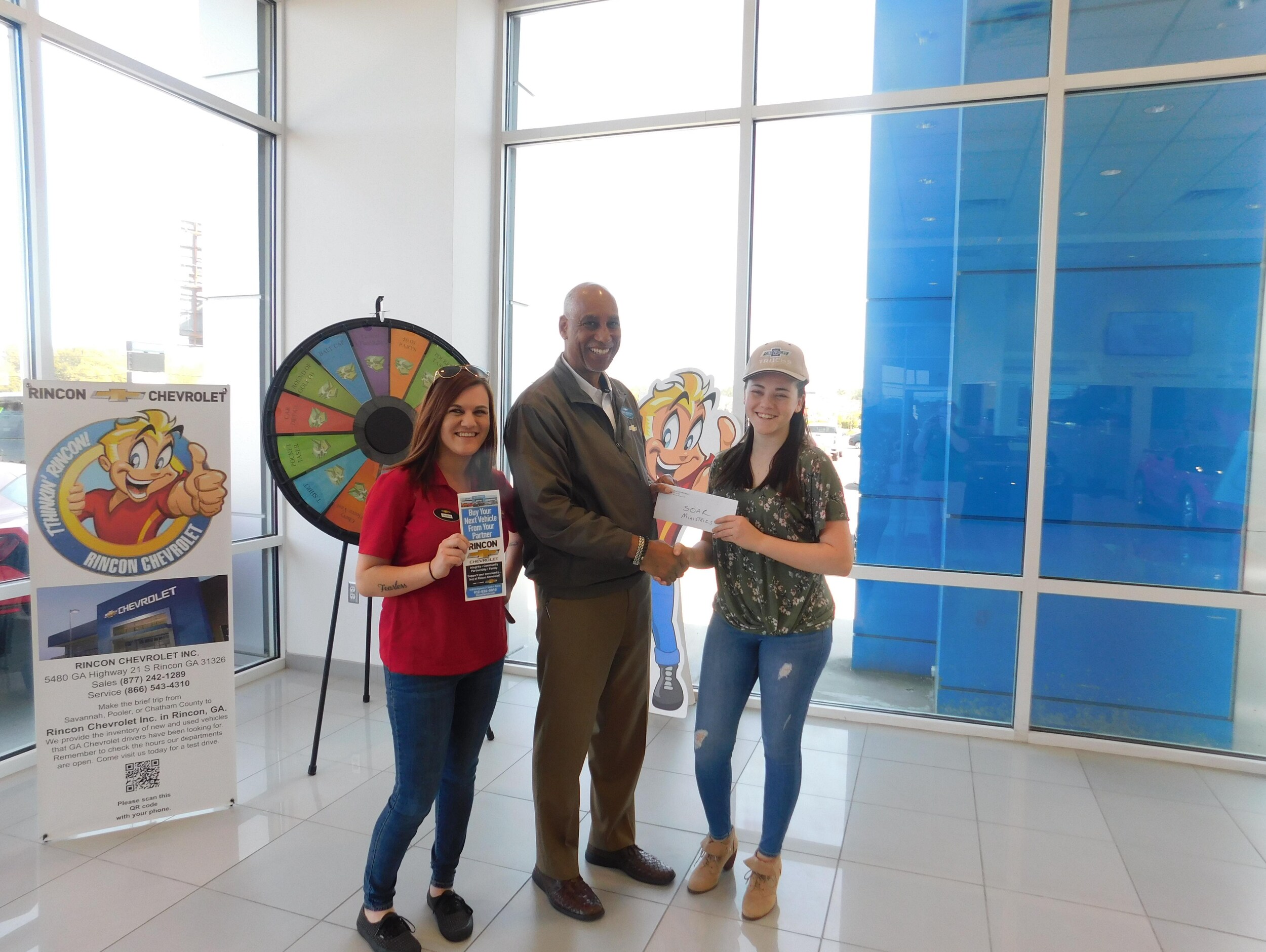 GM: JESSE GREATHOUSE, STUDENT ADRIAN RAILEY OF SOARS MINISTRIES AND EMPLOYEE DIANA JACOBS. RINCON CHEVROLET IS SUPPORTING ADRIAN ON HER MISSIONS TRIP TO ESTANCIA DE ANIMAS, MEXICO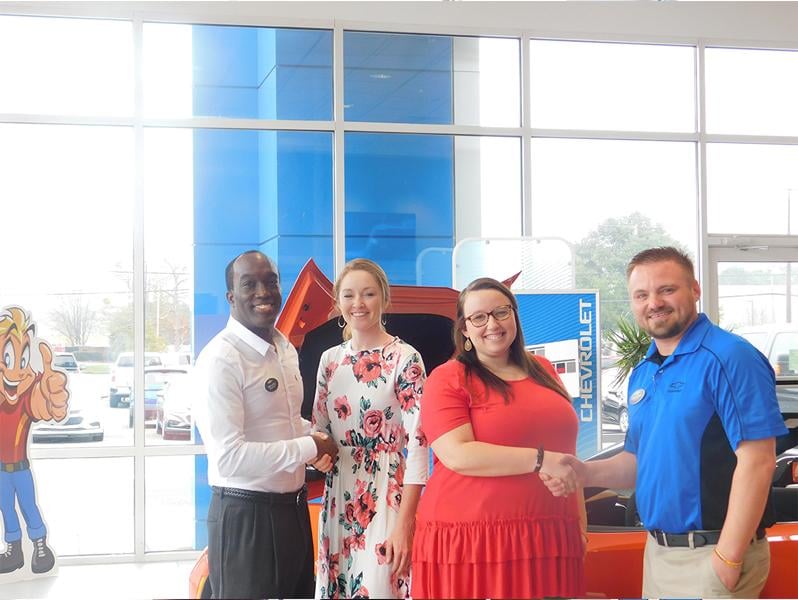 RINCON CHEVROLET, REPRESENTED BY GSM TONY LITTLE AND SERVICE MANAGER JIMMY BROWN, PRESENTS DONATION TO FAMILY PROMISE OF EFFINGHAM COUNTY AS APPRECIATION FOR THEIR CONTINUED SUPPORT OF THE COMMUNITY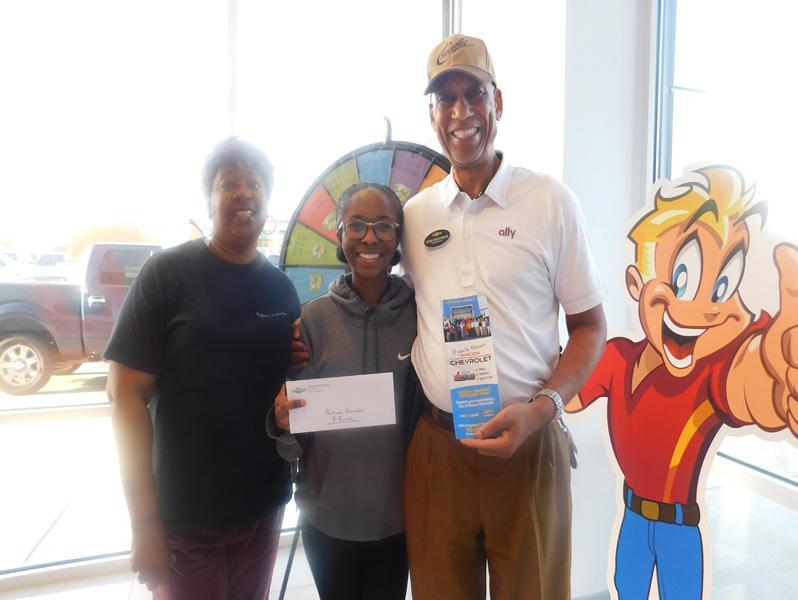 MS. GOLDWIRE AND MS. RIVERS PRESENTED WITH PARTNER'S PROGRAM DONATION BY GM JESSE GREATHOUSE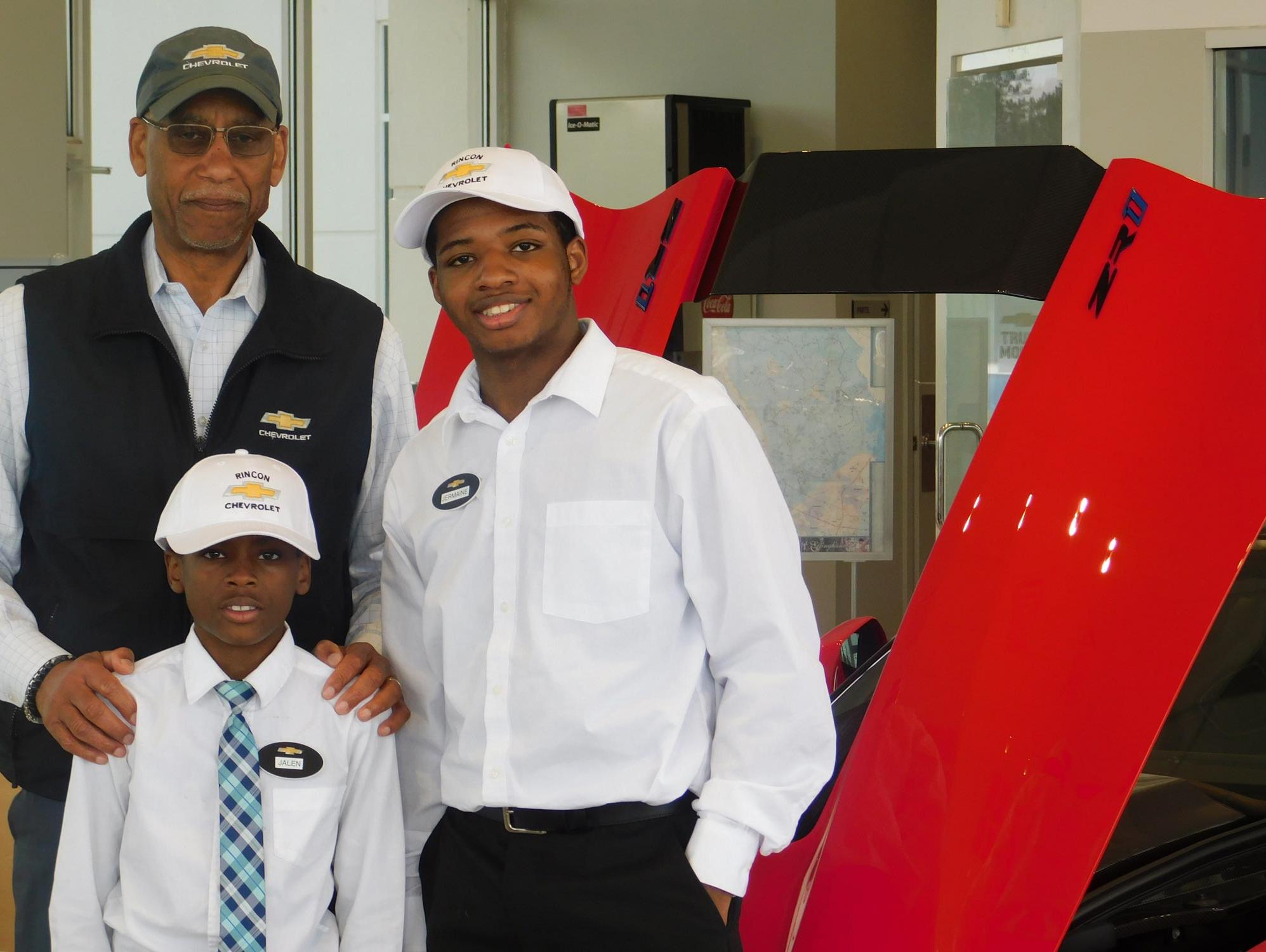 JERMAINE AND JALLEN PARTICIPATING IN CAREER DAY AT RINCON CHEVROLET
PARTNER PROGRAM RECIPIENTS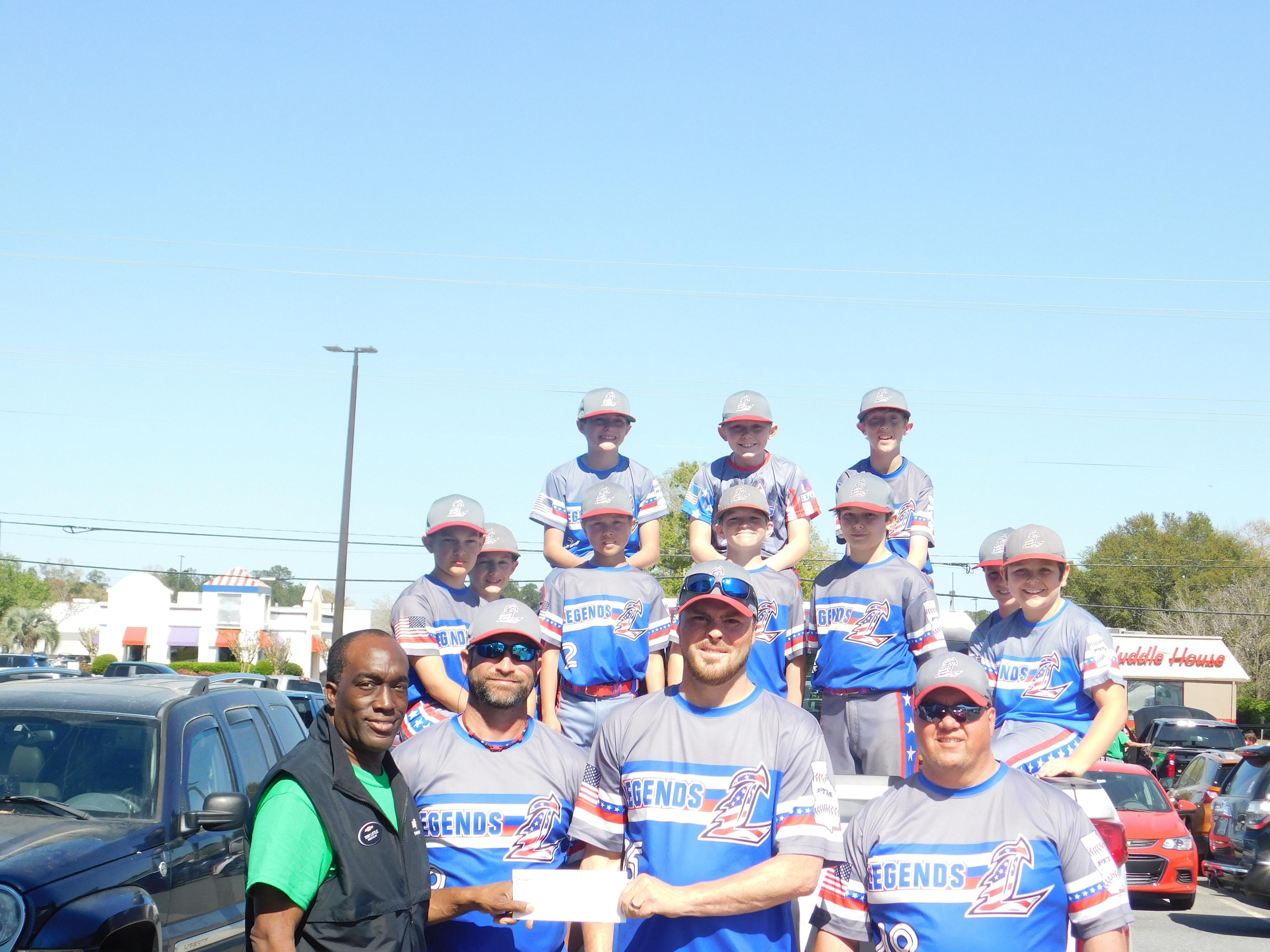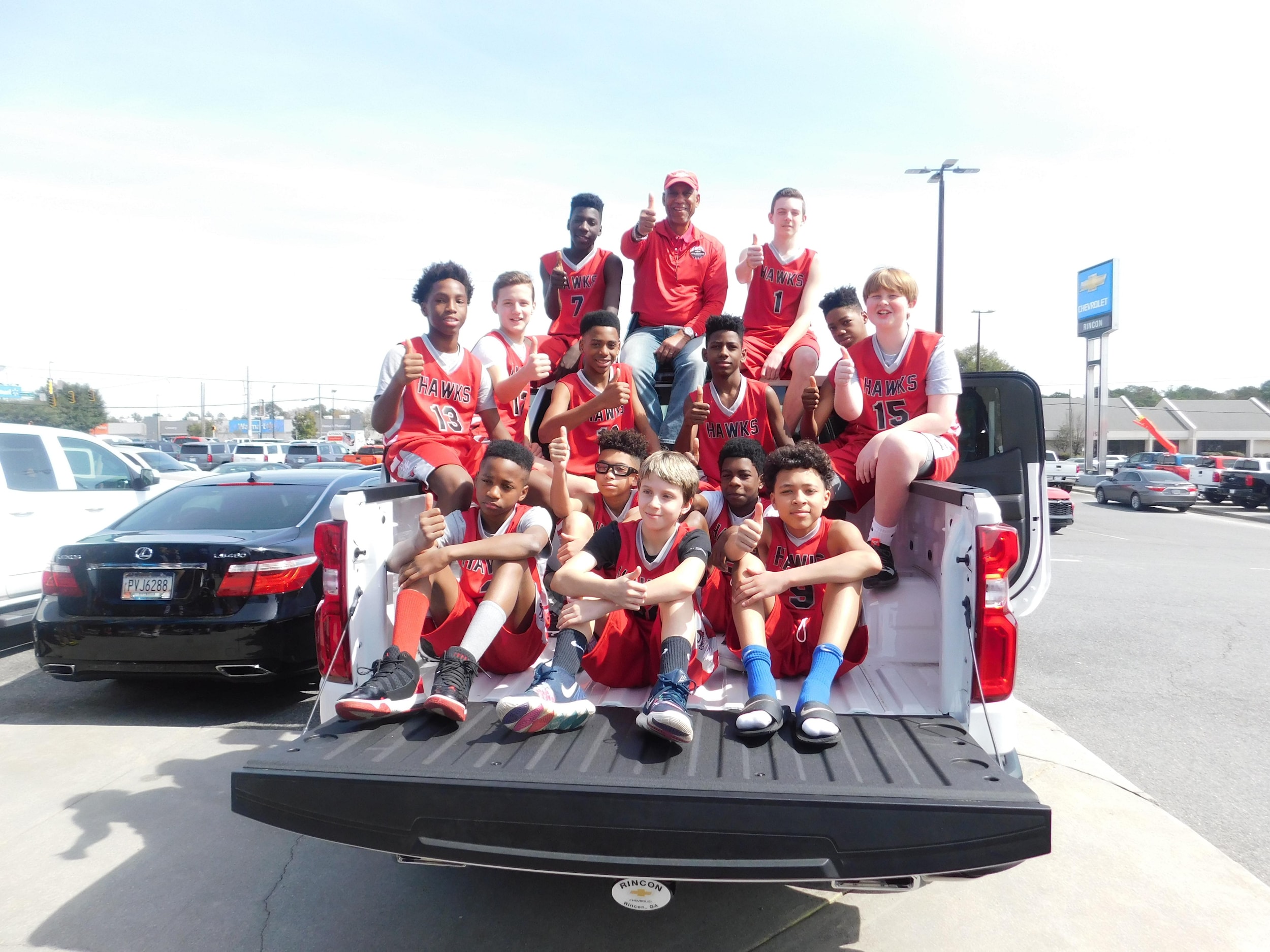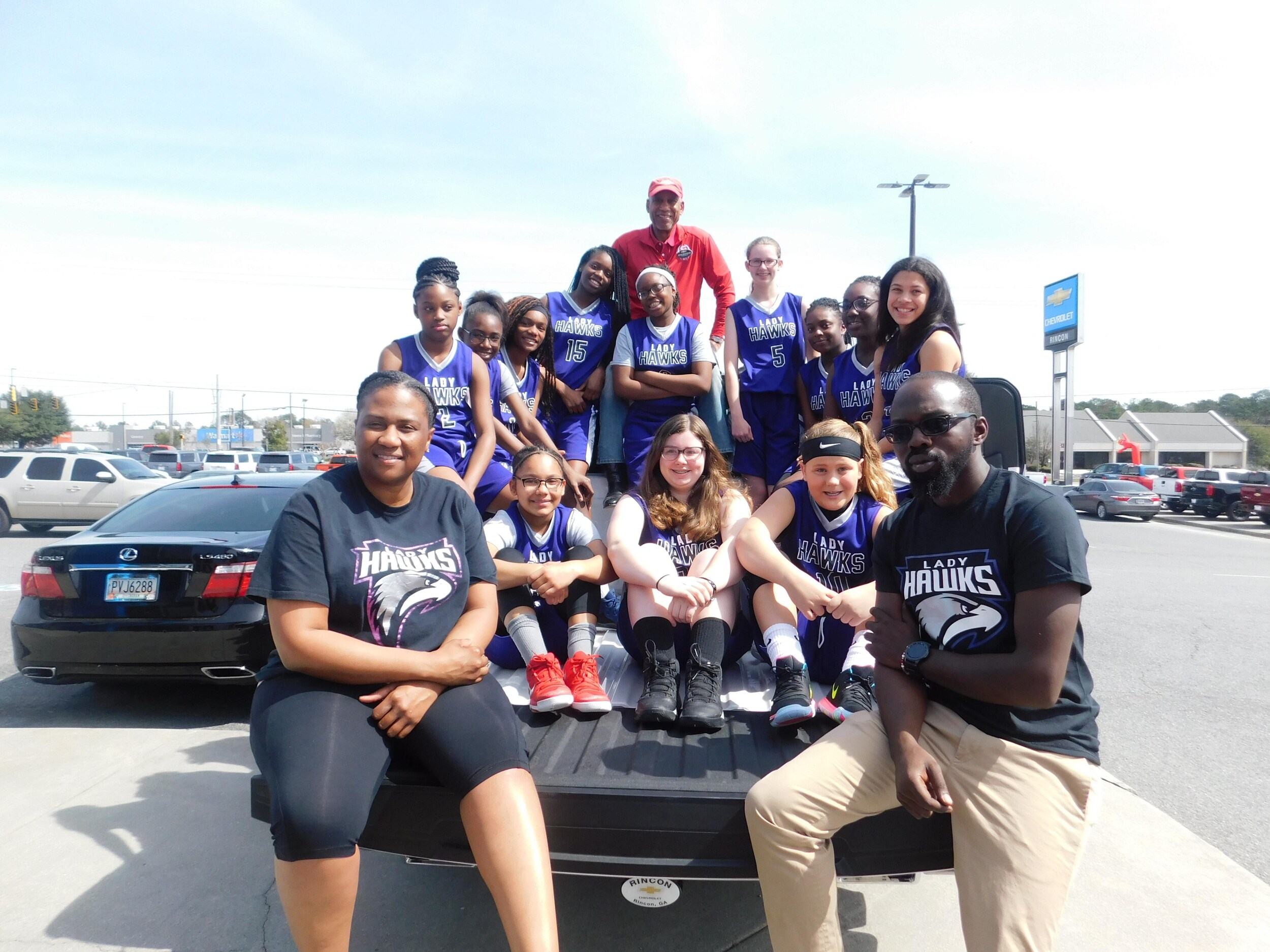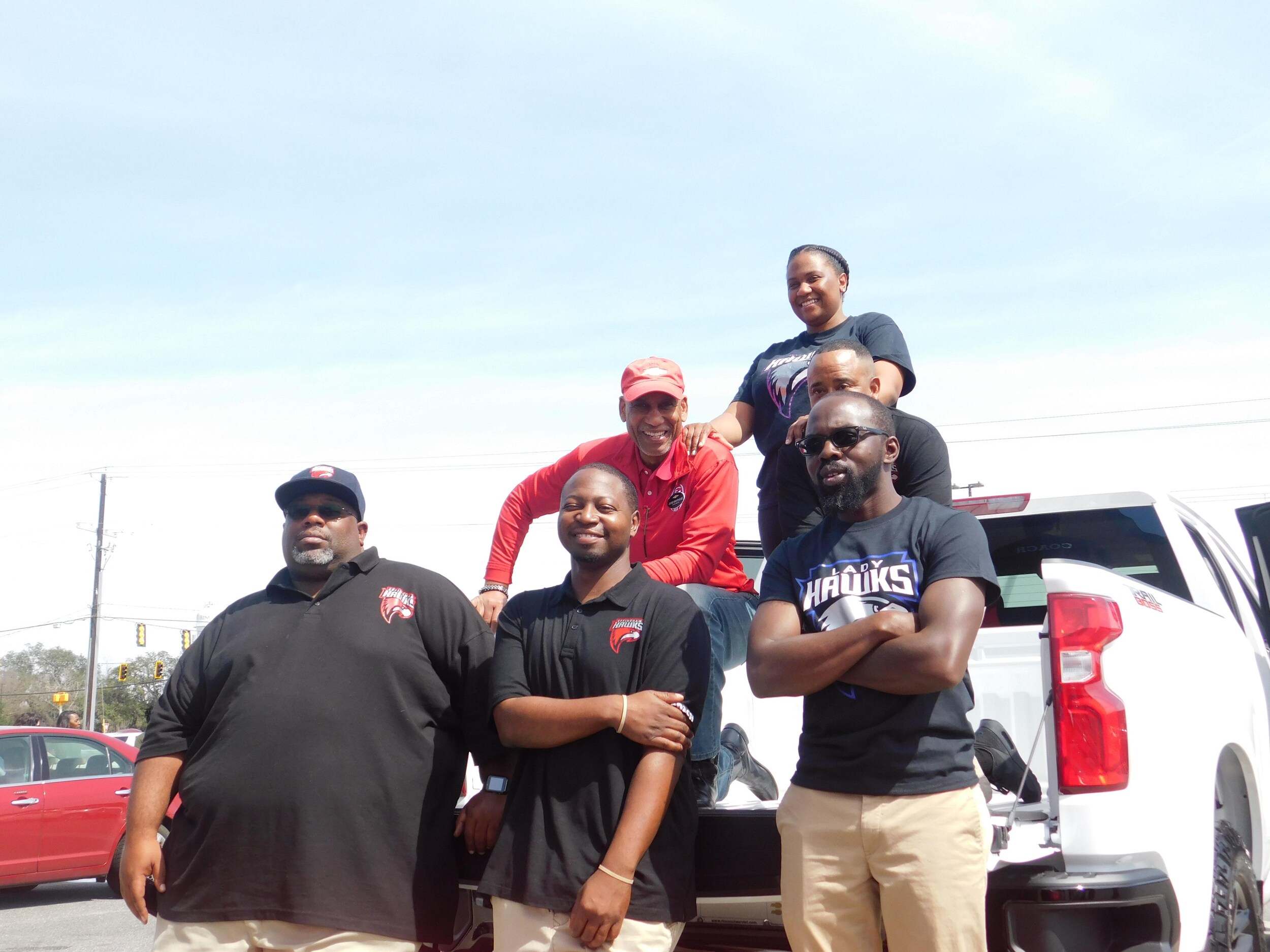 COACHES OF THE LADY HAWKS & HAWKS
PINEWOOD DERBY 2022 RINCON CHEVROLET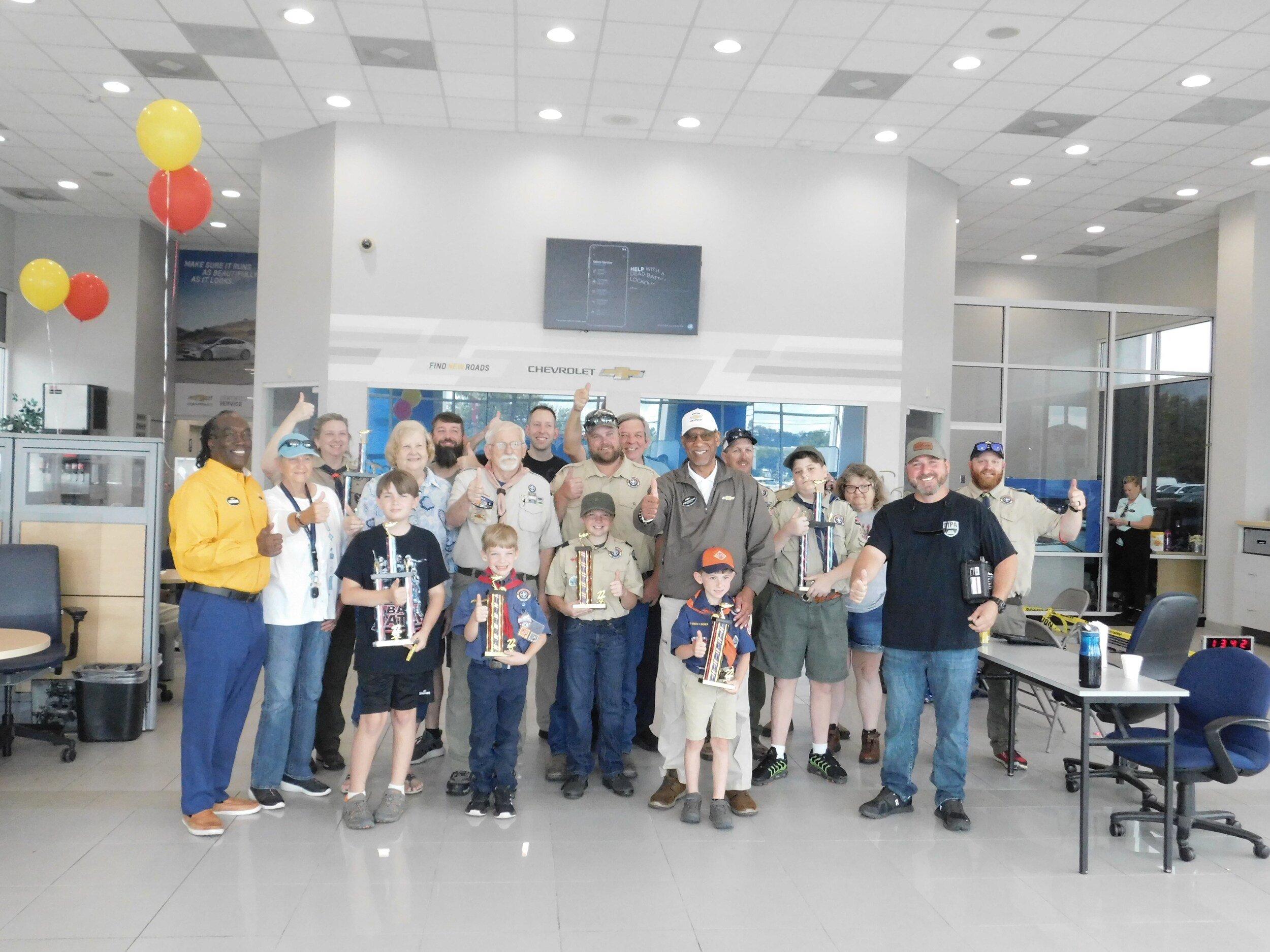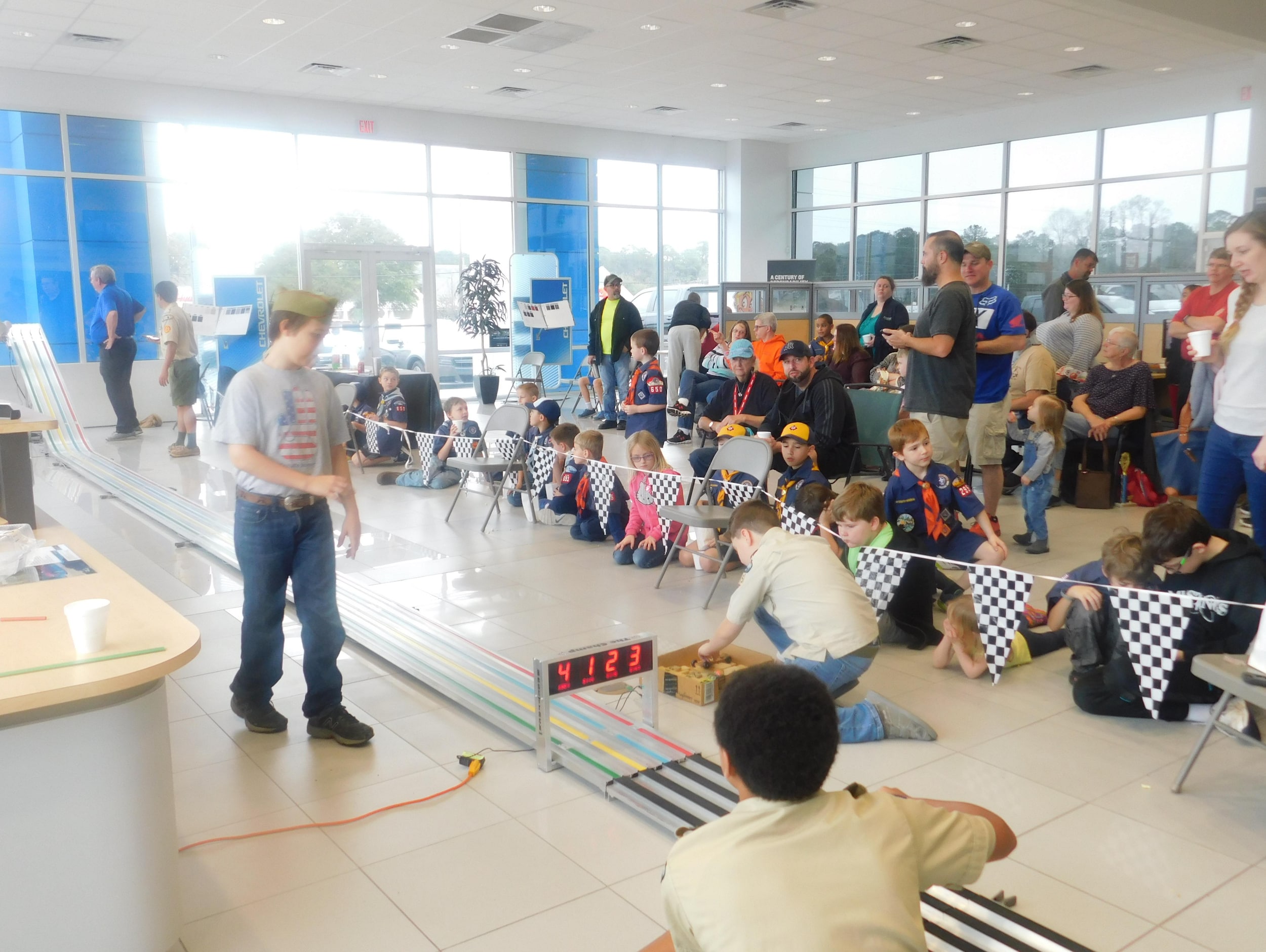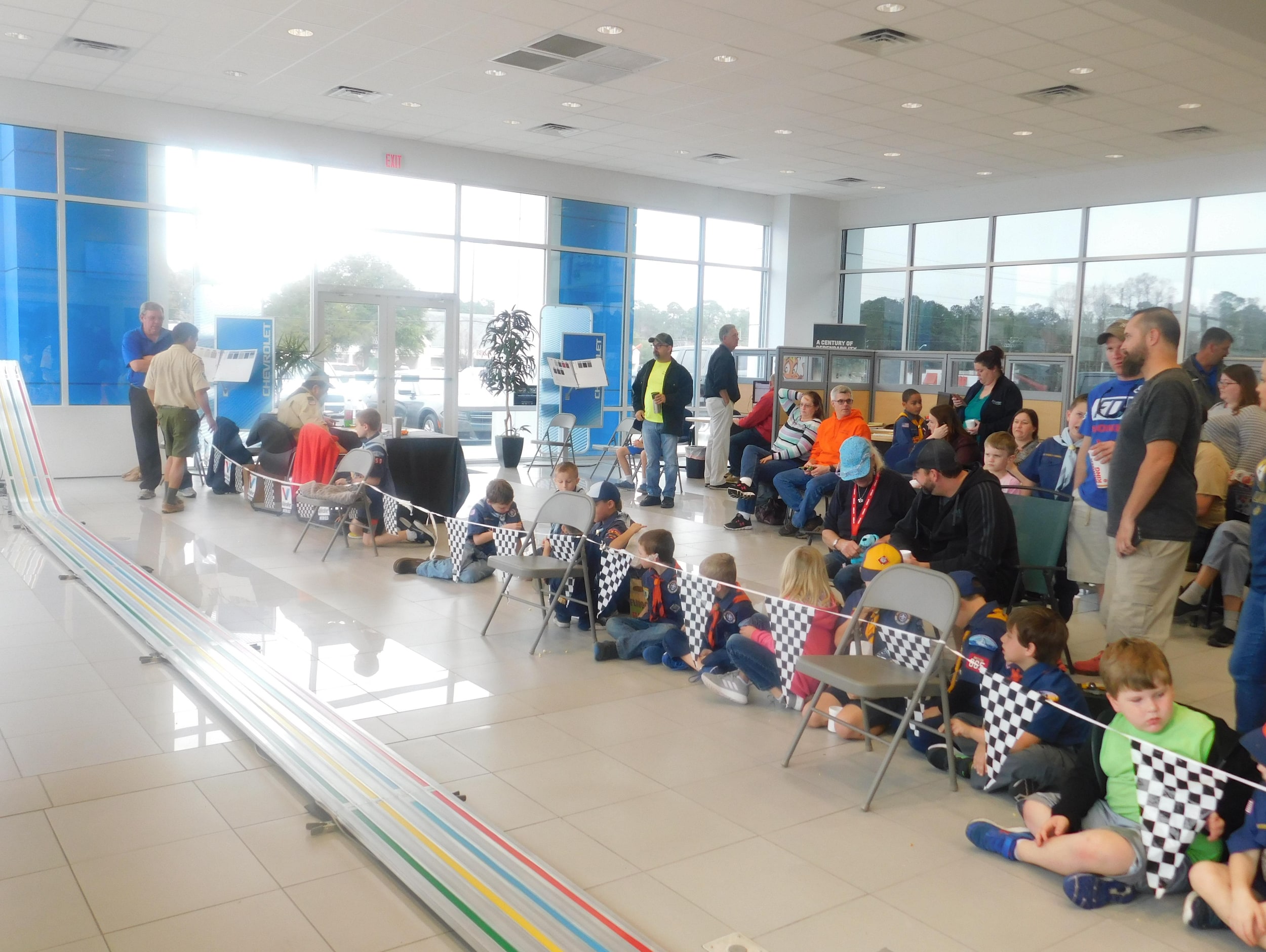 HERE ARE A FEW PICTURE OF RINCON CHEVROLET IN THE EFFINGHAM FAIR PARADE. IF YOUR THINKIN OF PURCHASING A NEW VEHICLE, YOU SHOULD BE THINKIN RINCON.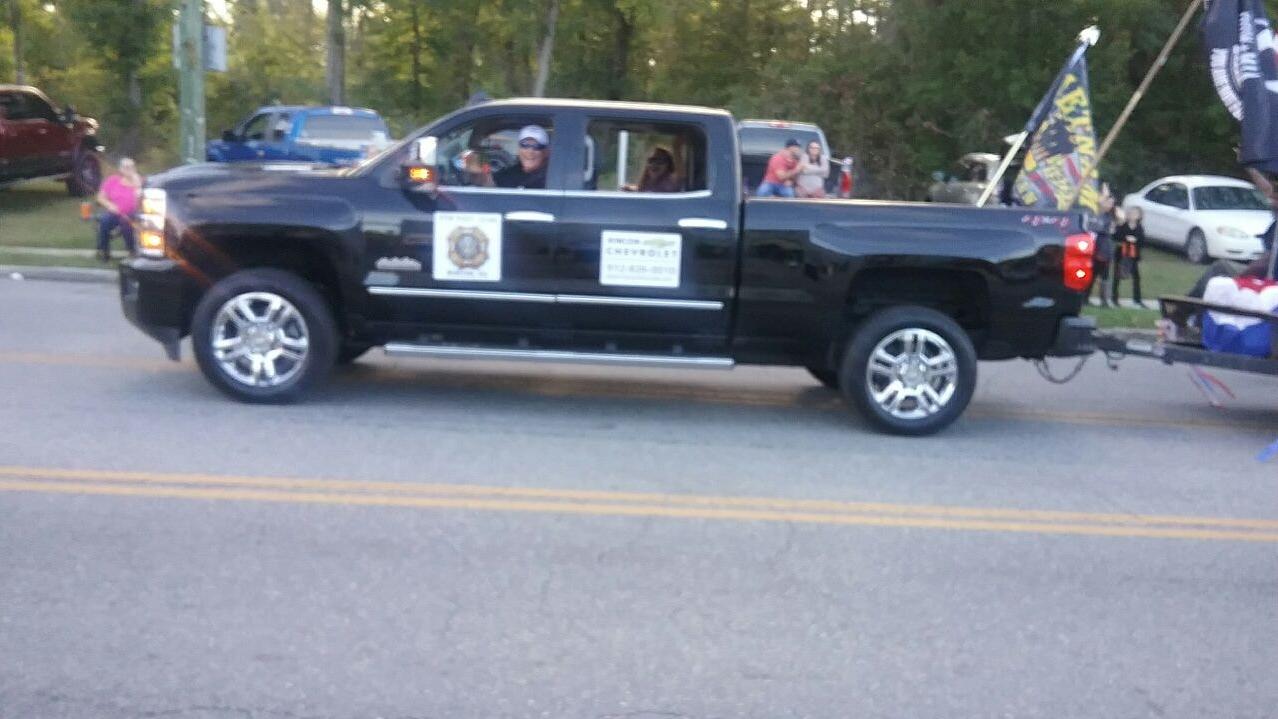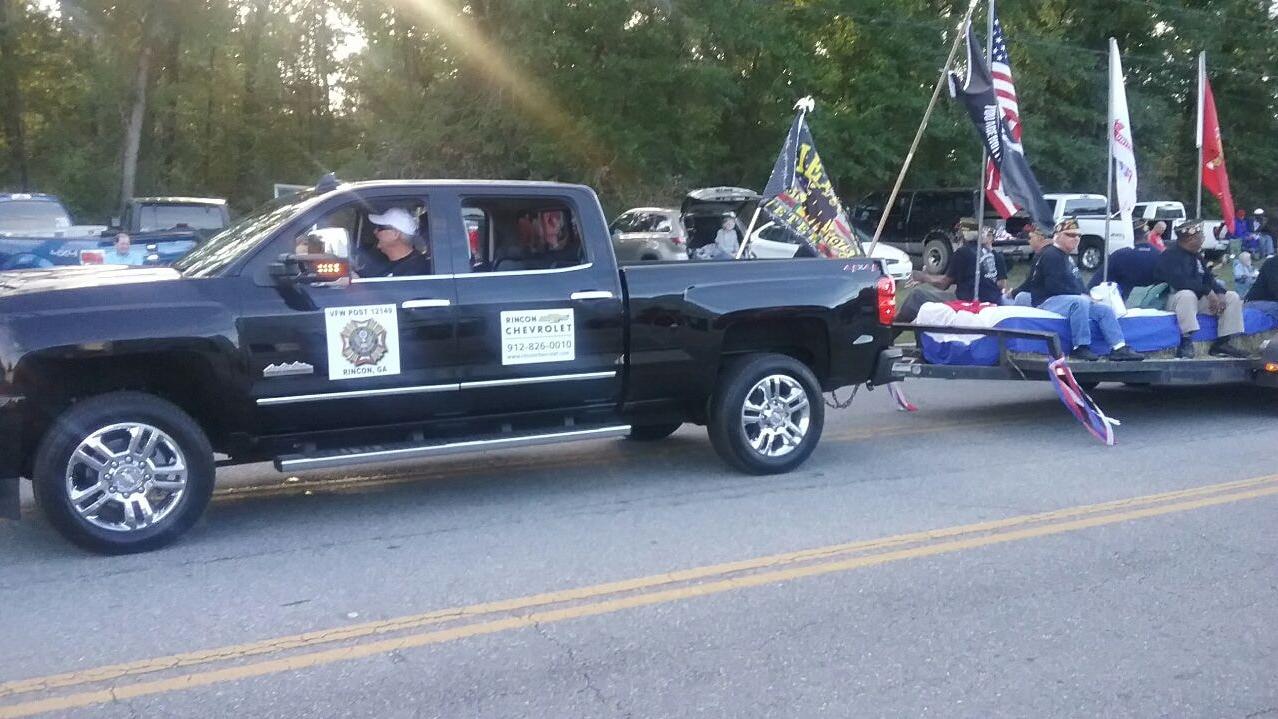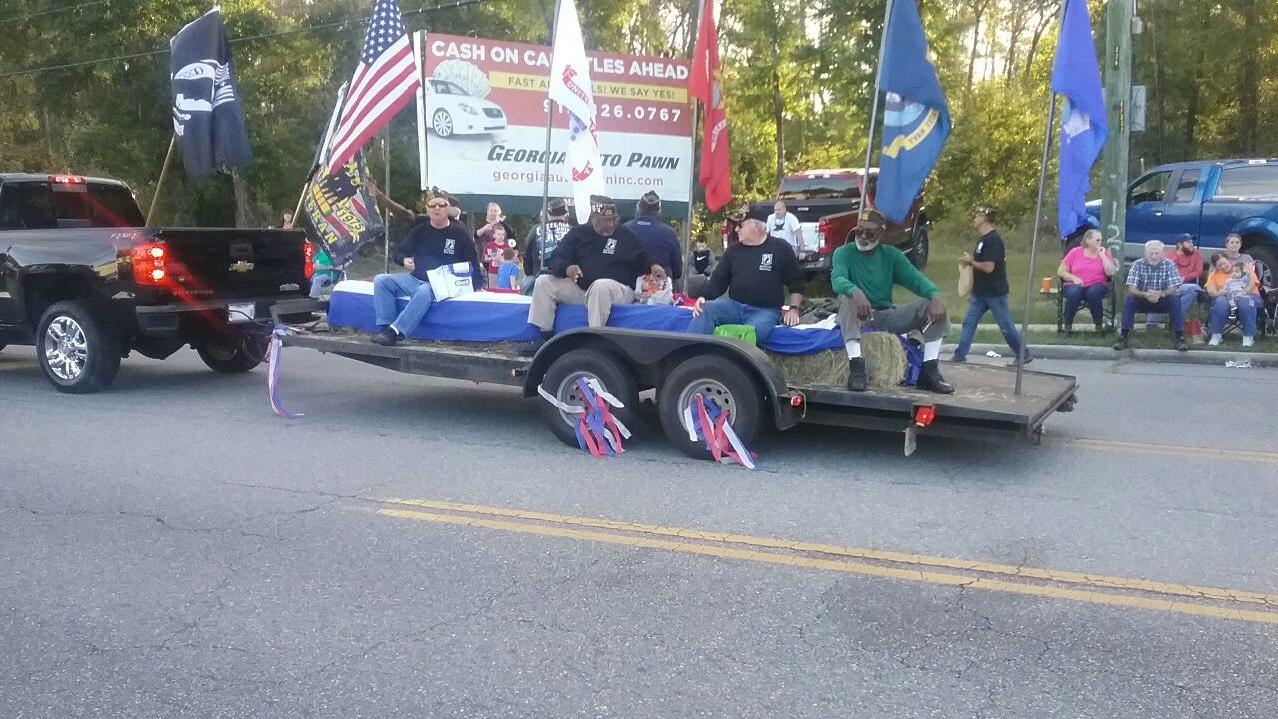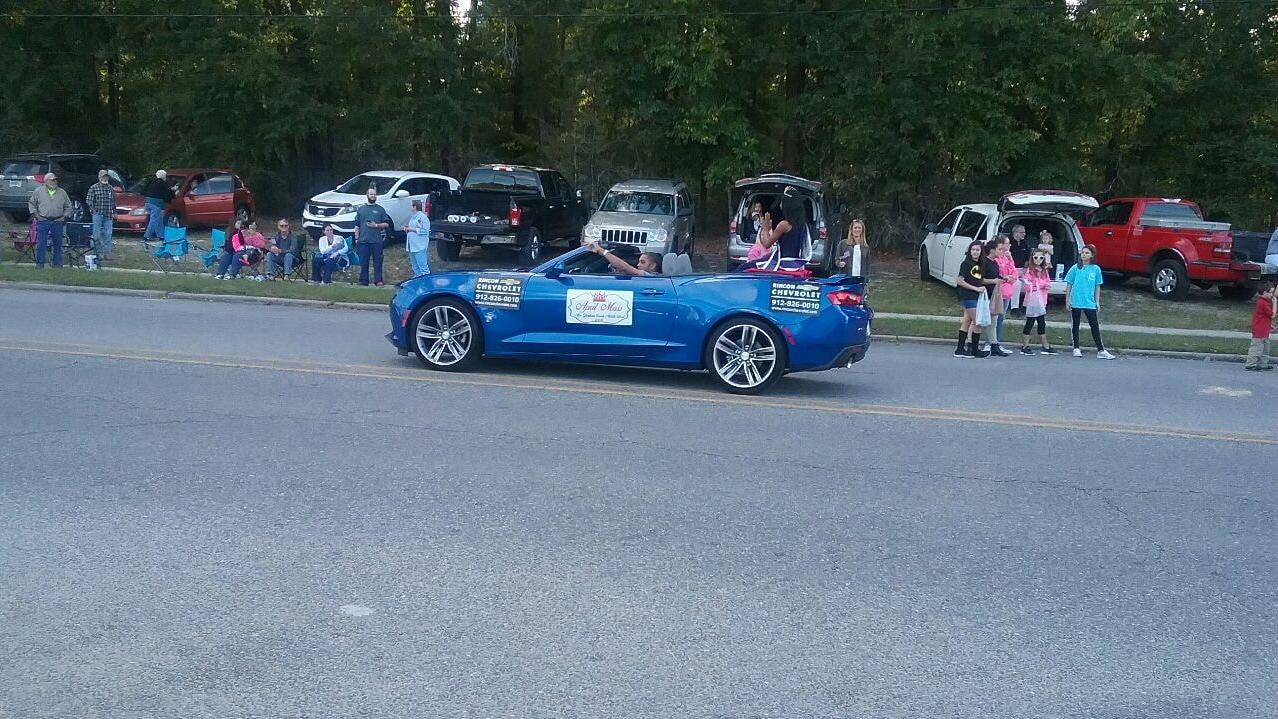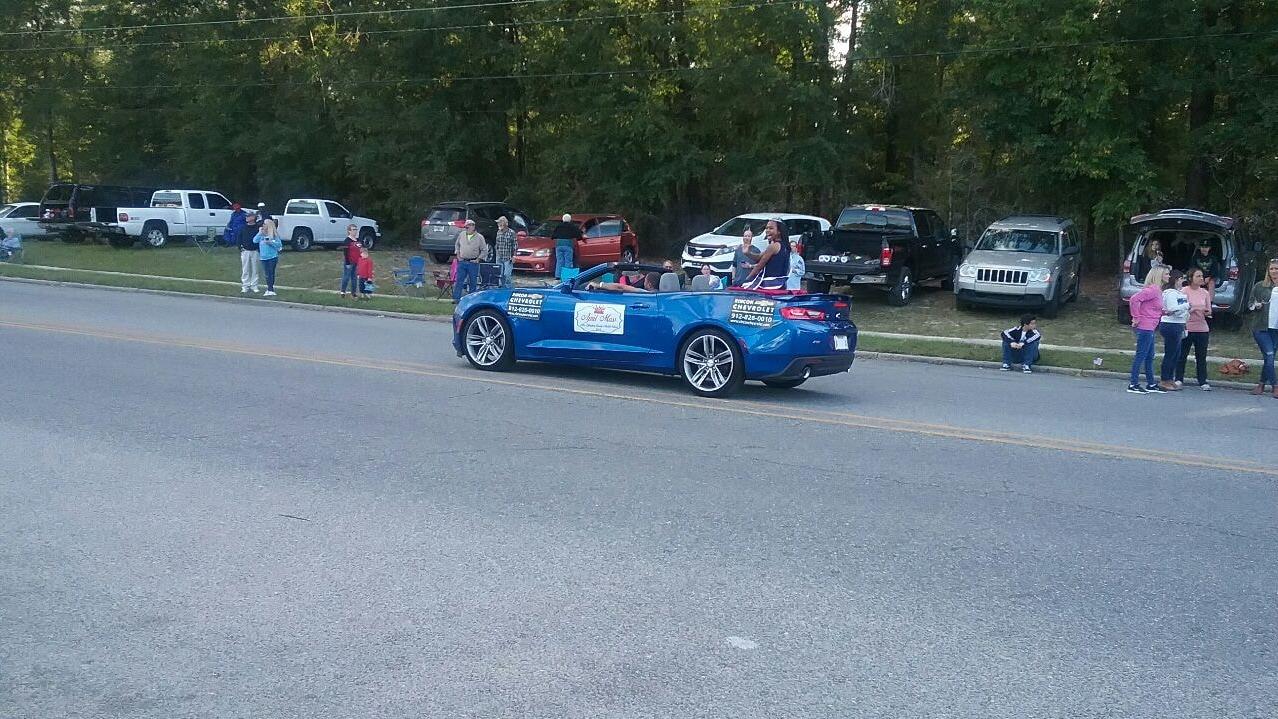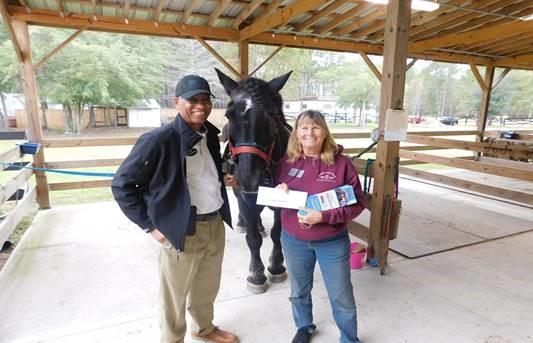 FAITH EQESTRIAN THERAPEUTIC CENTER INC
Jesse Greathouse presenting Partners Program check to Faith Eqestrian Therapeutic Center Inc.
Rincon Chevrolet partners with Kroger to take the Kroger employees that are the 2018 high school graduates out to dinner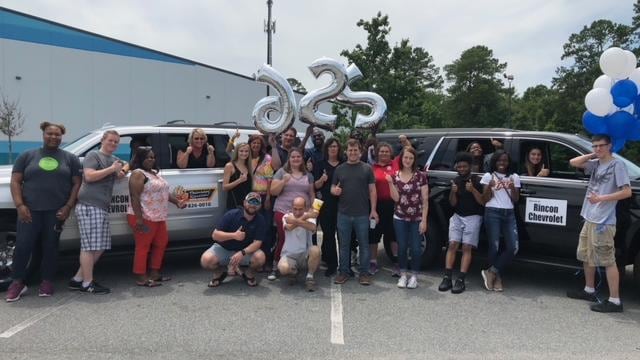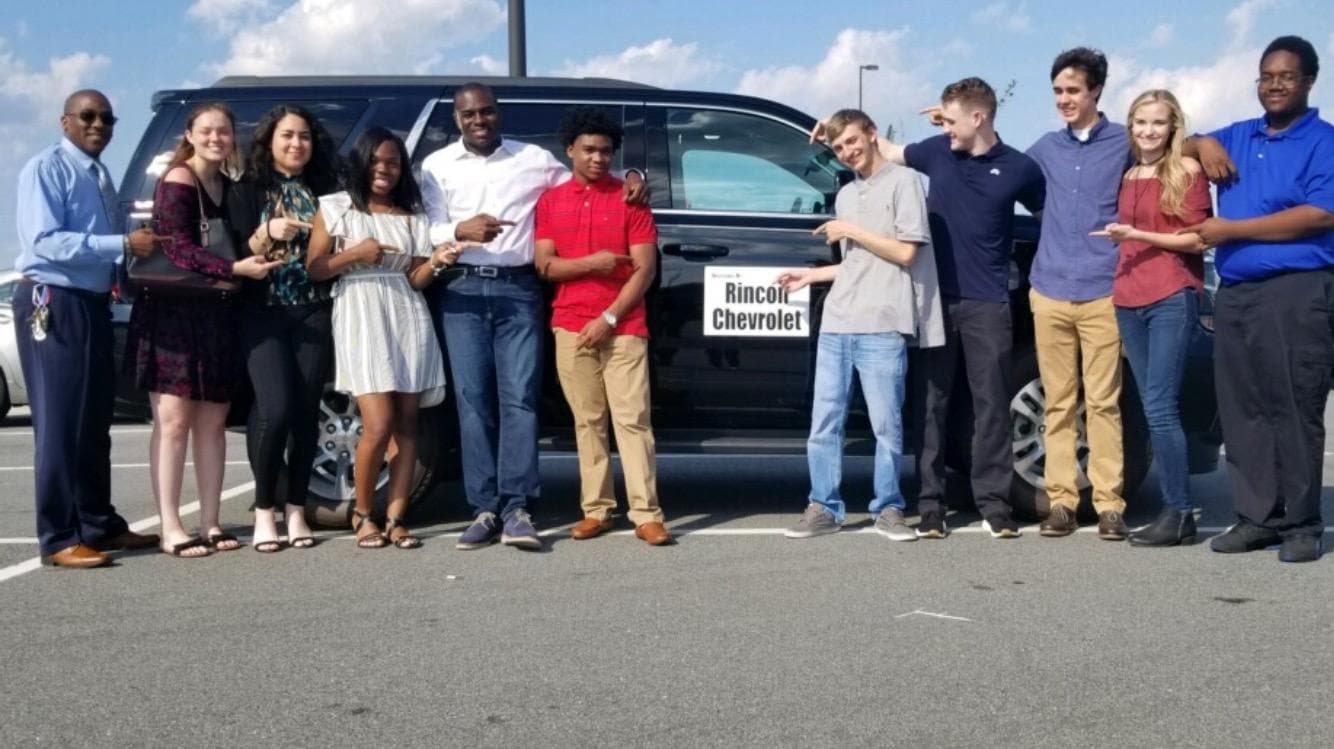 JESSE GREATHOUSE IS PICTURED HERE WITH SAVANNAH SHARK, HALEY BRANNEN. RINCON CHEVROLET IS A PROUD SPONSOR OF THE SAVANNAH SHARKS!
CONGRATS TO THE NEWEST MEMBERS OF THE RINCON CHEVROLET FAMILY!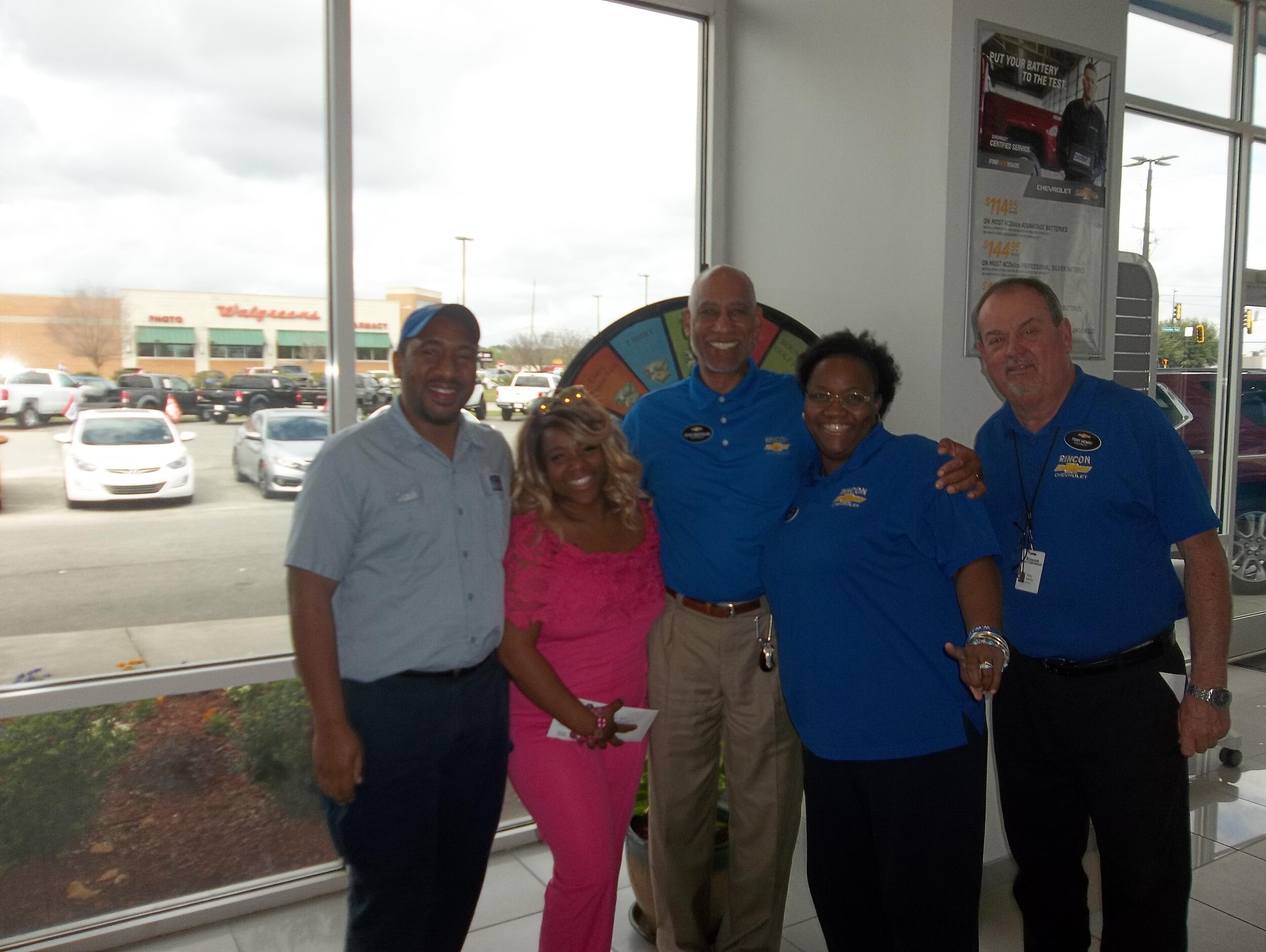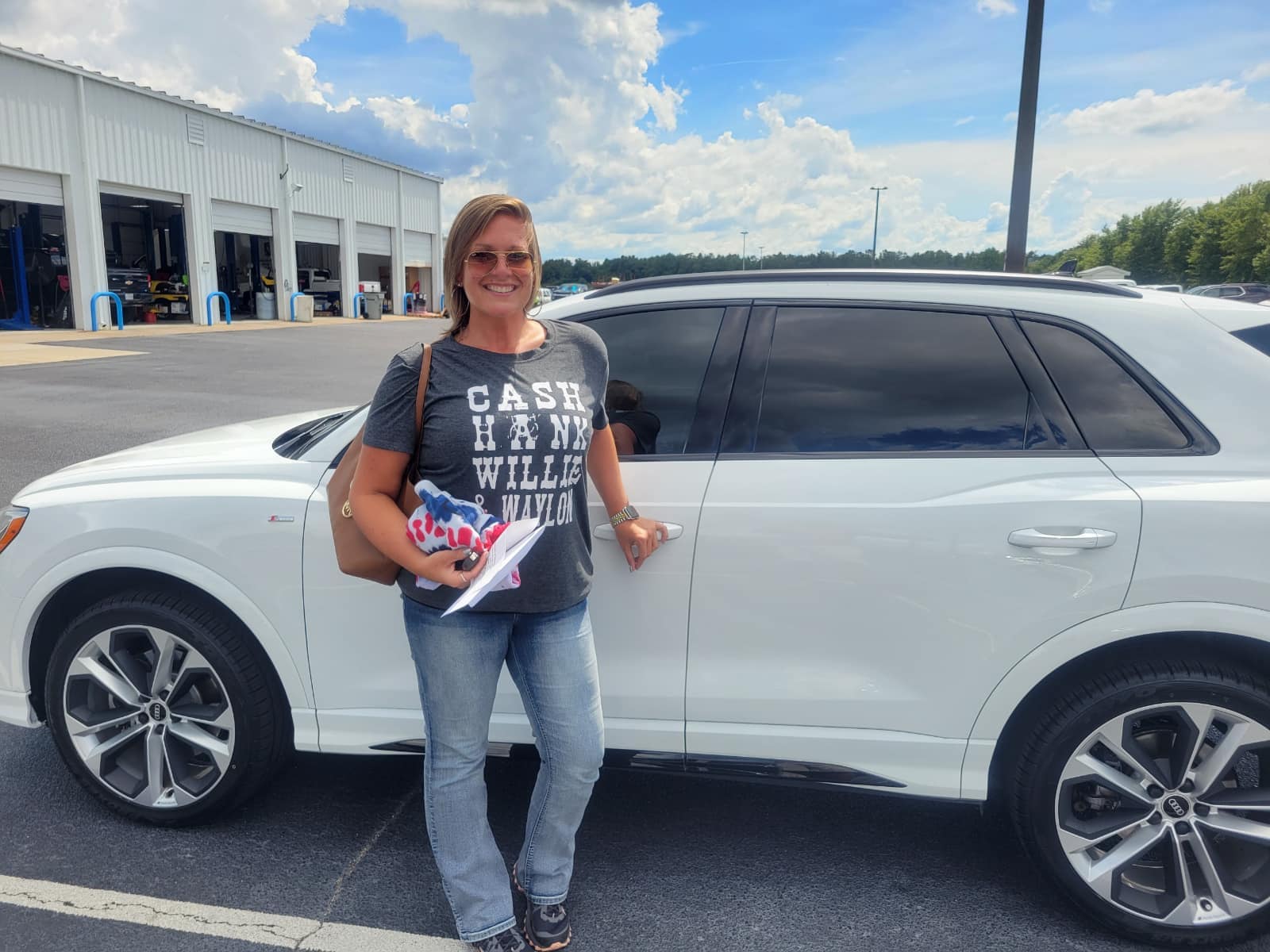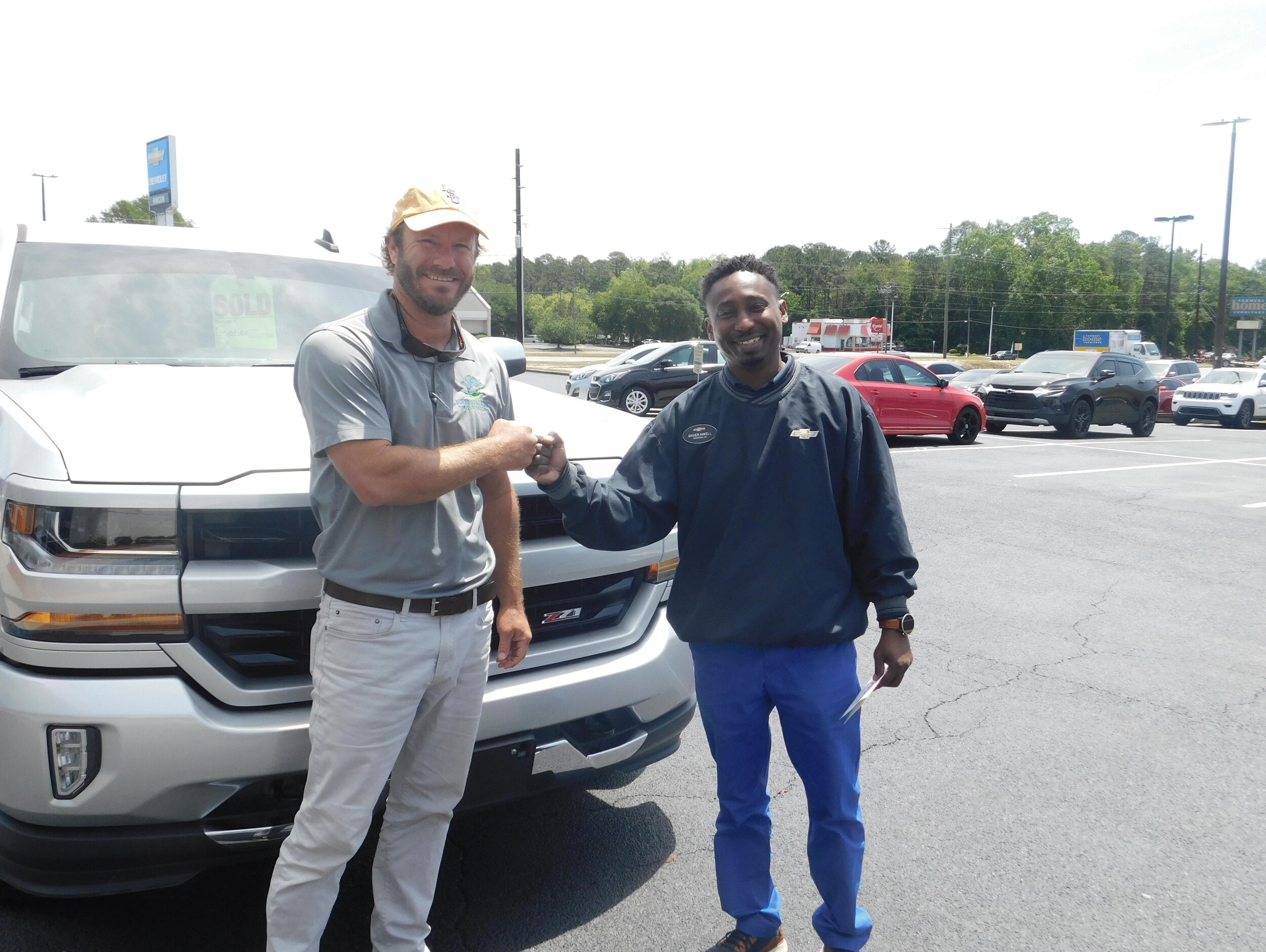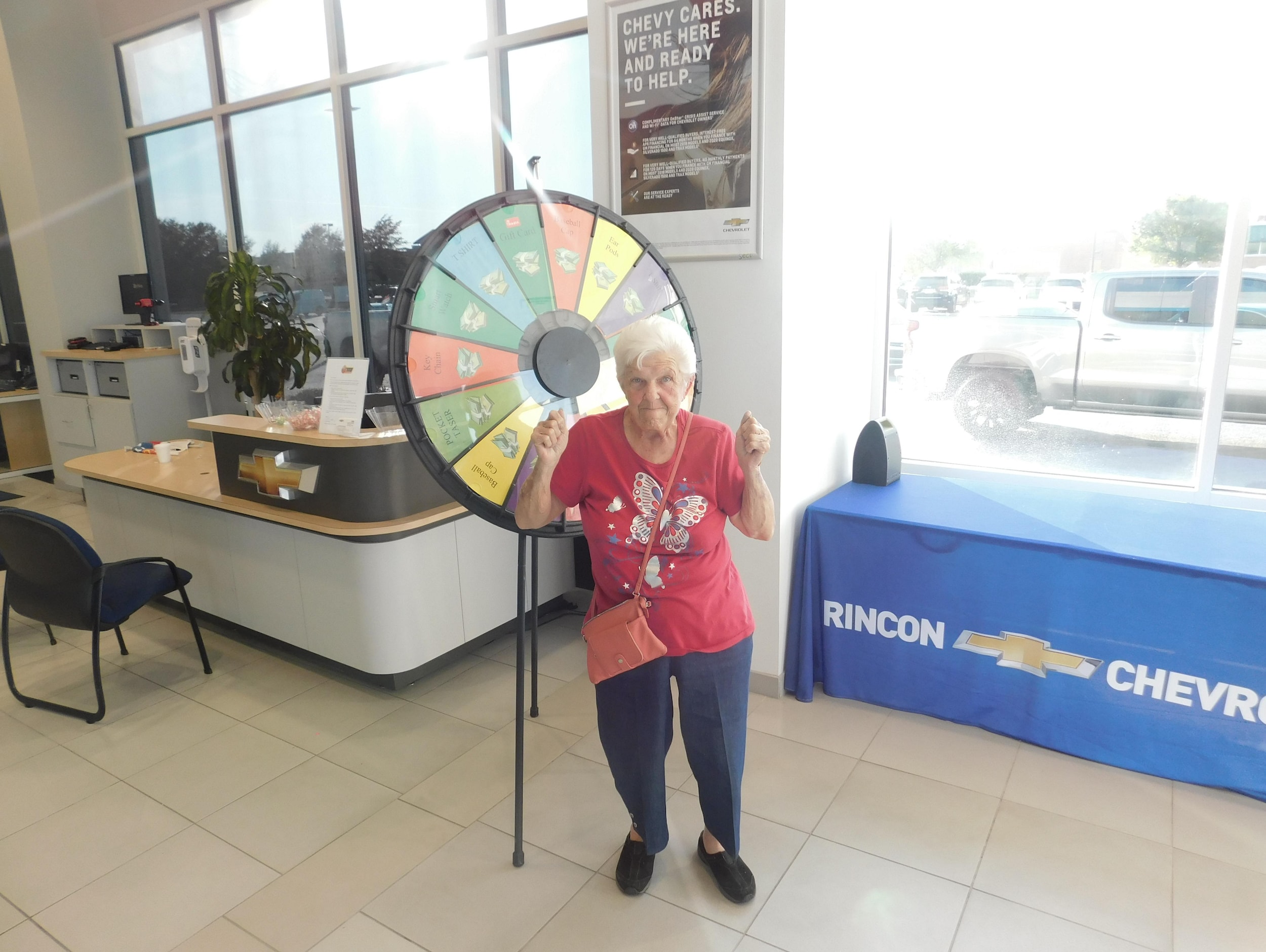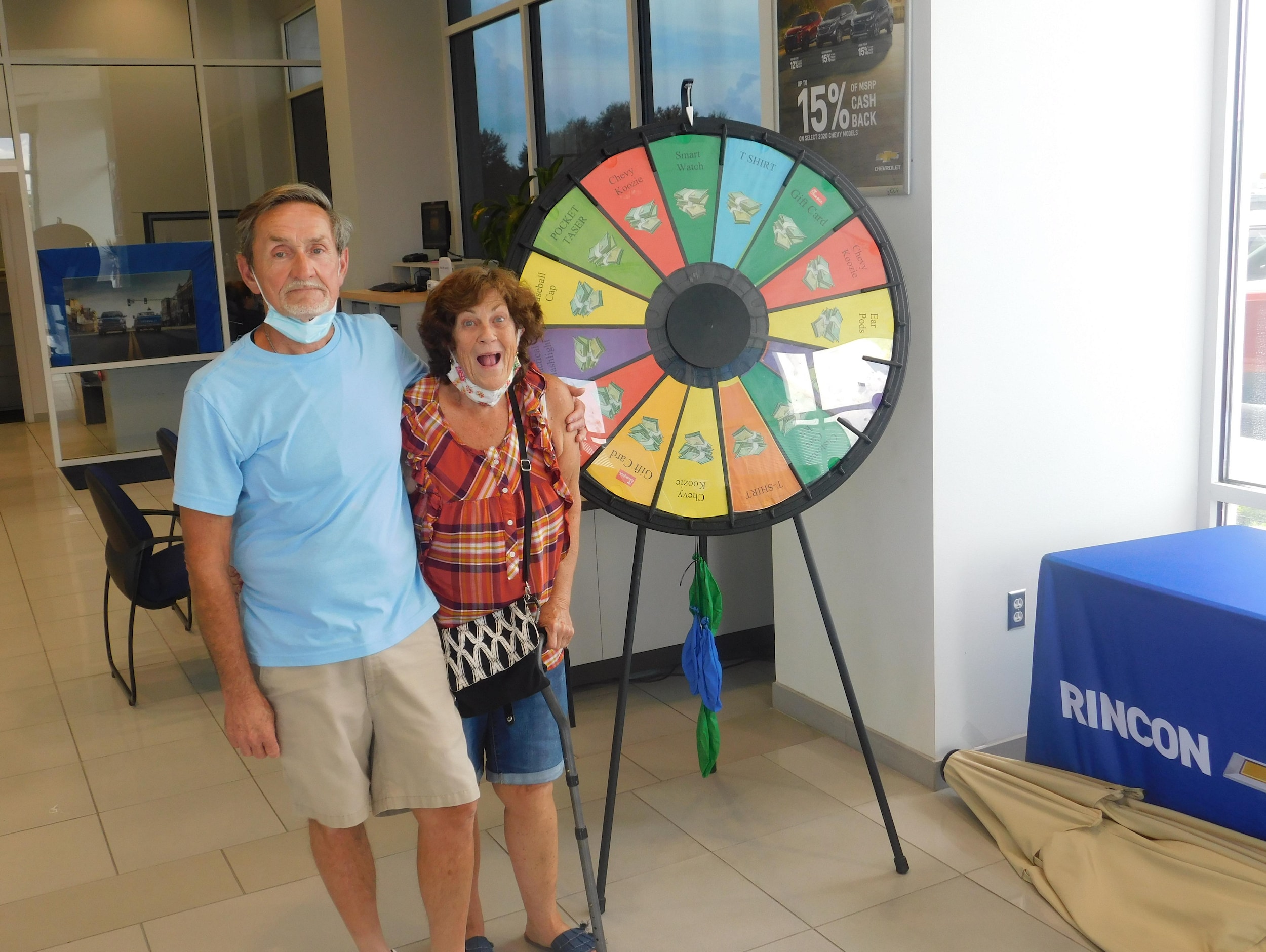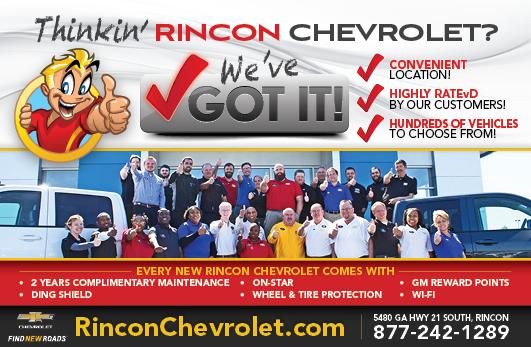 Our motto "We've Got It" not only pertains to our low prices, big selection and outstanding service, it also means we've got a passion for treating our customers as if they were
our own family. So, when you're "Thinkin' Rincon," we're thinking about giving you
a magnificent experience every time you visit our dealership.
"We consider our customers as guests and investors. When you invest with us, we want to support you. That way, we grow together," said Jesse Greathouse, executive manager of Rincon Chevrolet.
Rincon Chevrolet has been a part of the community for decades and changed ownership in April 2014. Many of its staff members have been around throughout the dealership's history, and this has resulted in the staff getting to know the community it serves. 
"We really know our customers by name in both Sales and Service," said Greathouse.
According to Jesse, giving back to the community is a priority for his dealership and for him personally. "We consider Rincon Chevrolet first and foremost a business that is here to serve the residents of Effingham County," he said. "If there is a project or organization that needs support in our area, we are all in."
The dealership is so dedicated to giving back to the community that they have launched a unique support initiative called the "Partners Program."
"Simply put, we support what is important to our customers," said Jesse. "When you buy a new vehicle from us, we take the approach that you have invested in our business, so to reinvest with you we will contribute $150.00 back to any civic, religious, academic, or youth organization of your choice."
Since the program's inception, Rincon Chevrolet has contributed thousands of dollars to benefit high schools, a variety of civic organizations, and a long list of youth organizations. These include the Cub Scouts and their Pinewood Derby, gymnastic clubs, FFA, and Treutlen House, just to name a few.
Members of Chosen Liberty Corvette Club in Hinesville, GA  present GM Jesse Greathouse and Service Manager Jimmy Brown with a Certificate of Appreciation.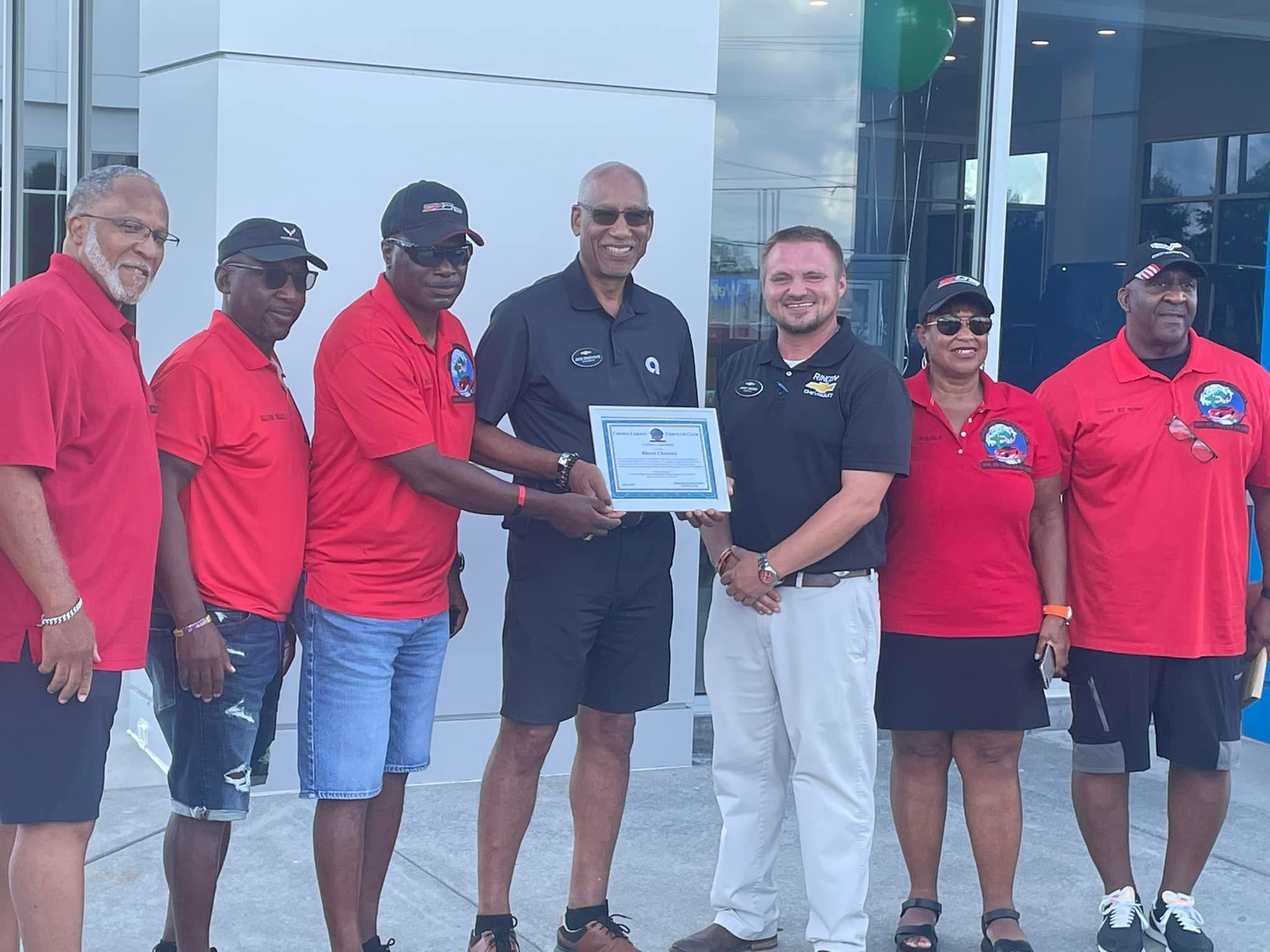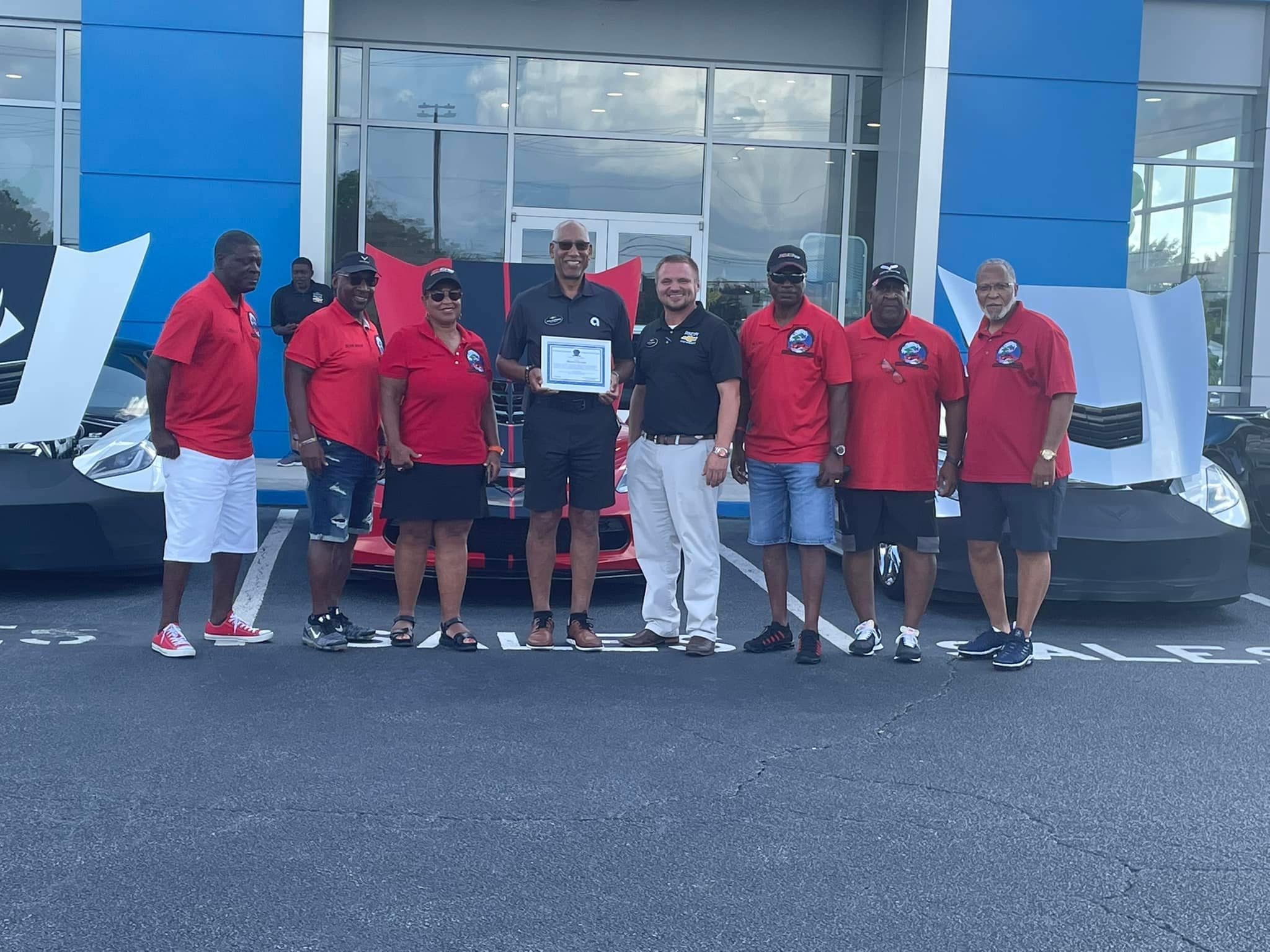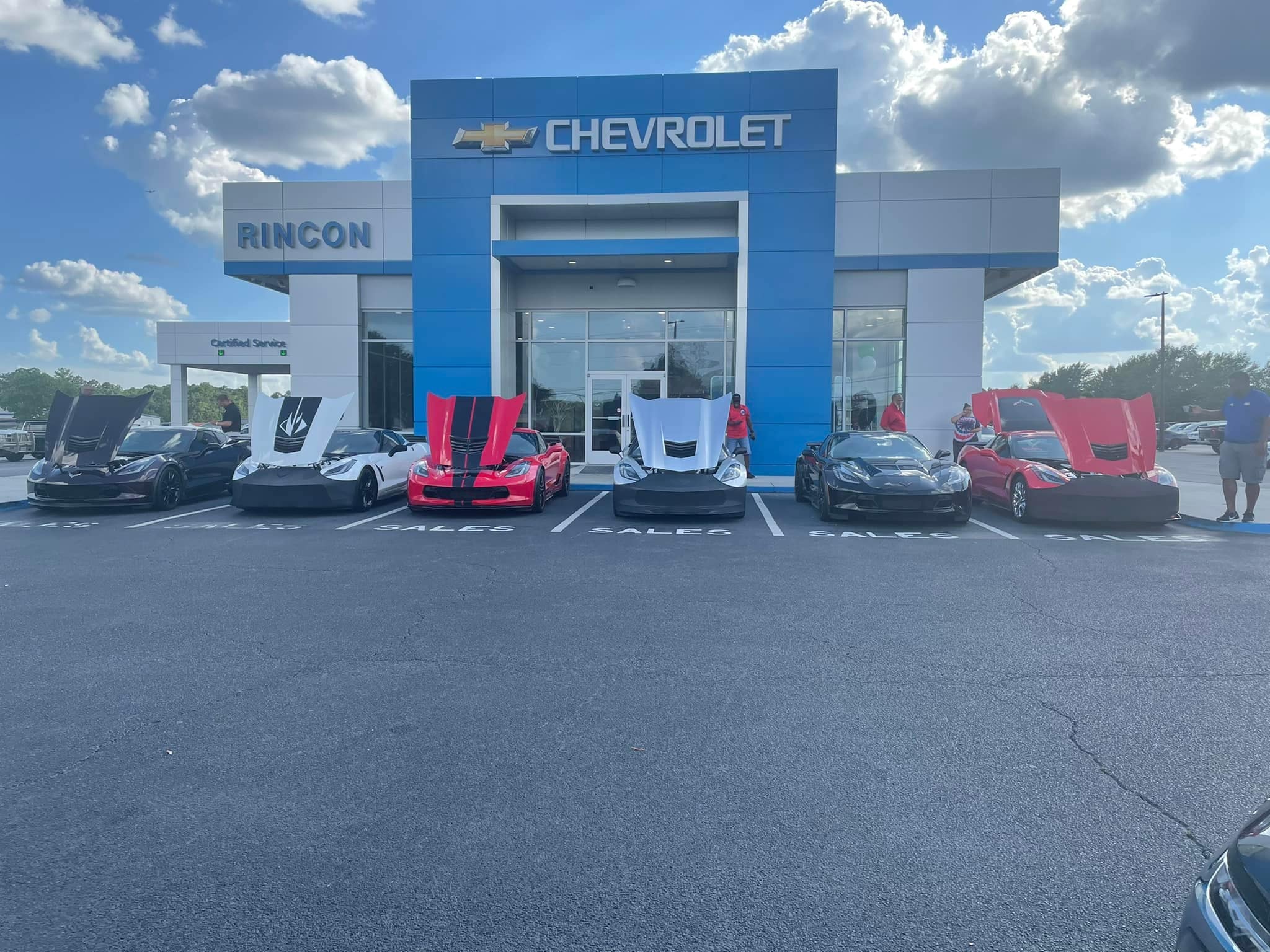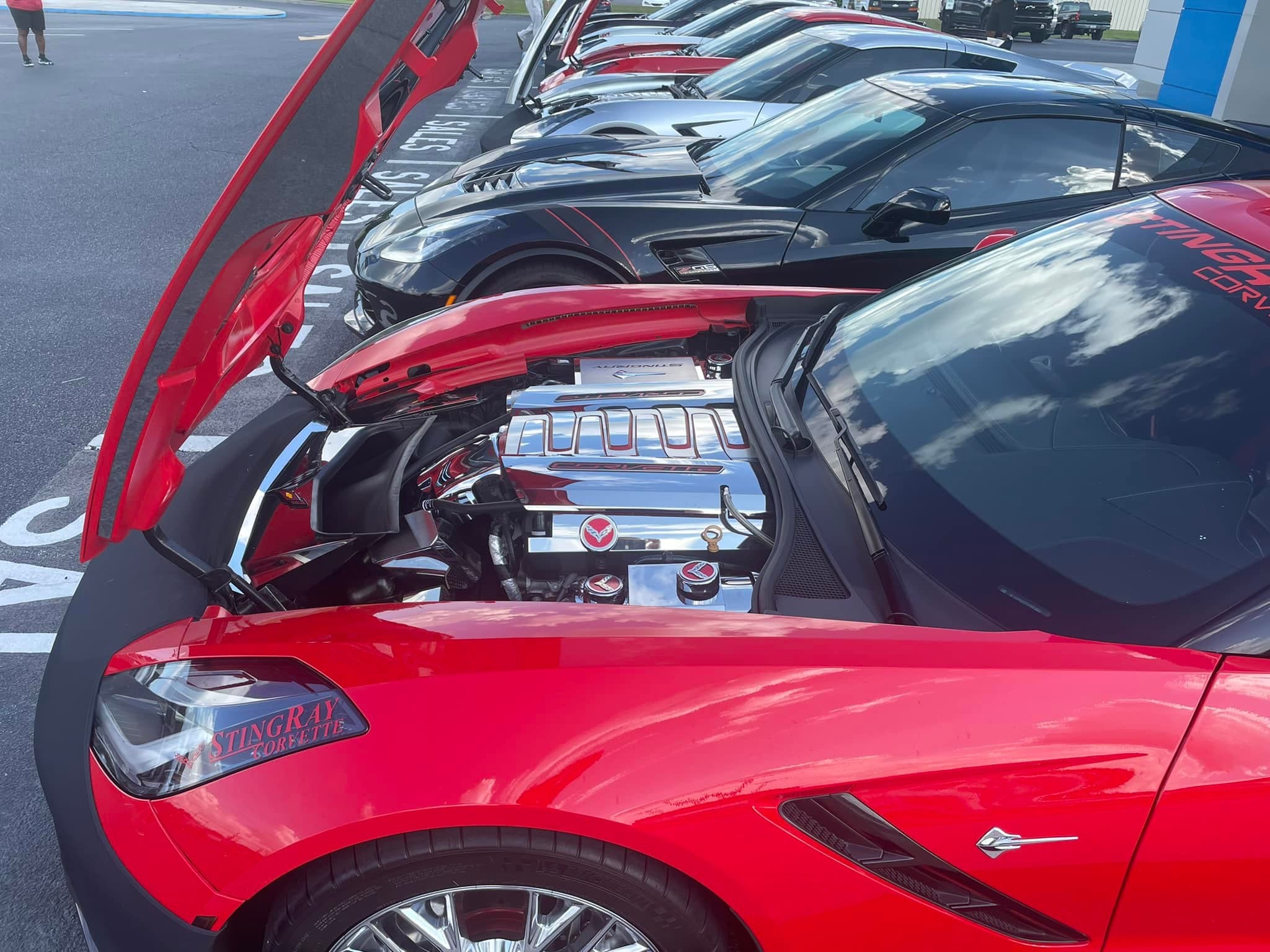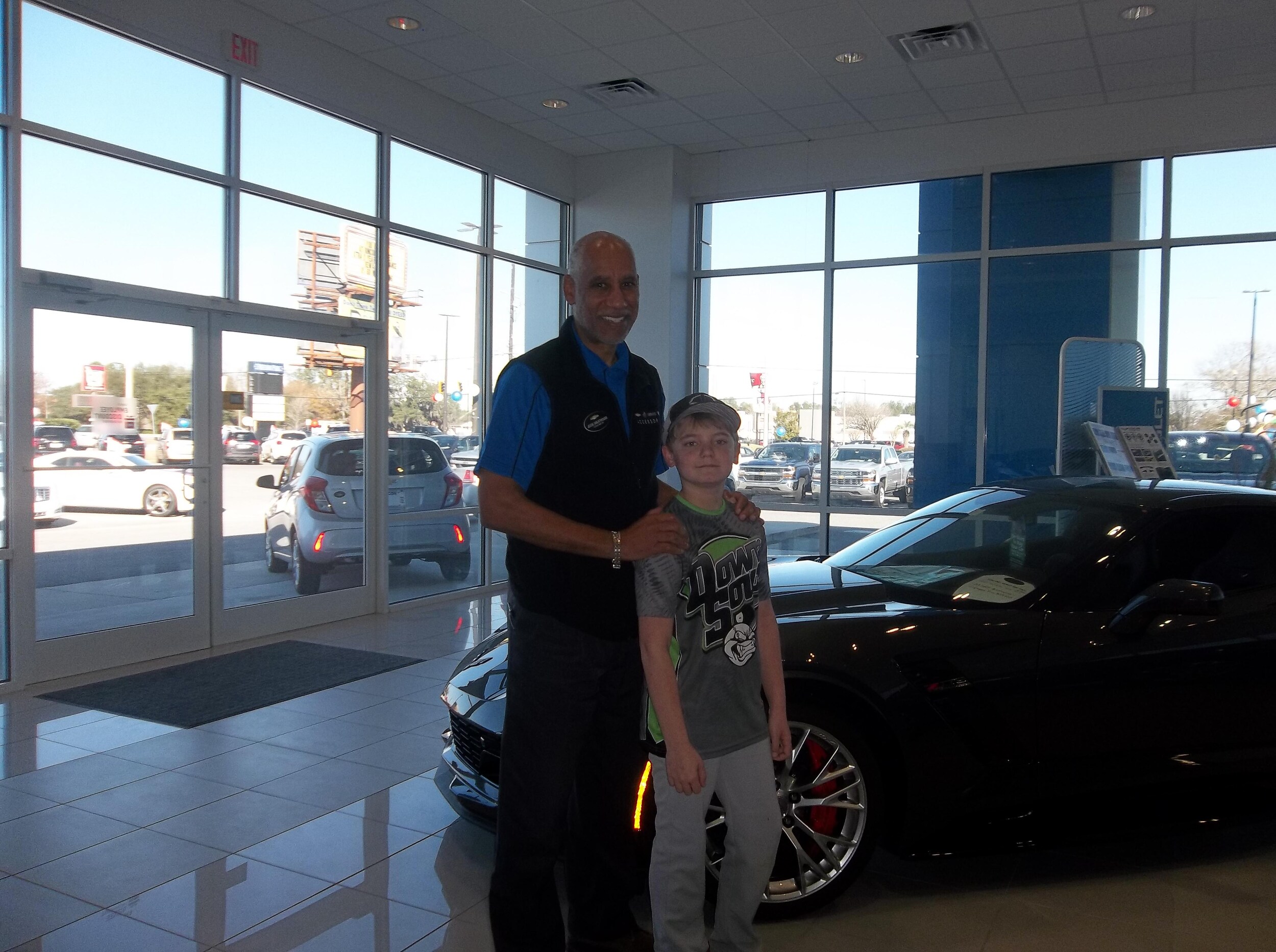 Bryce Edenfield of " Down South Baseball" with Rincon Chevrolet GM Partners in this year's upcoming baseball season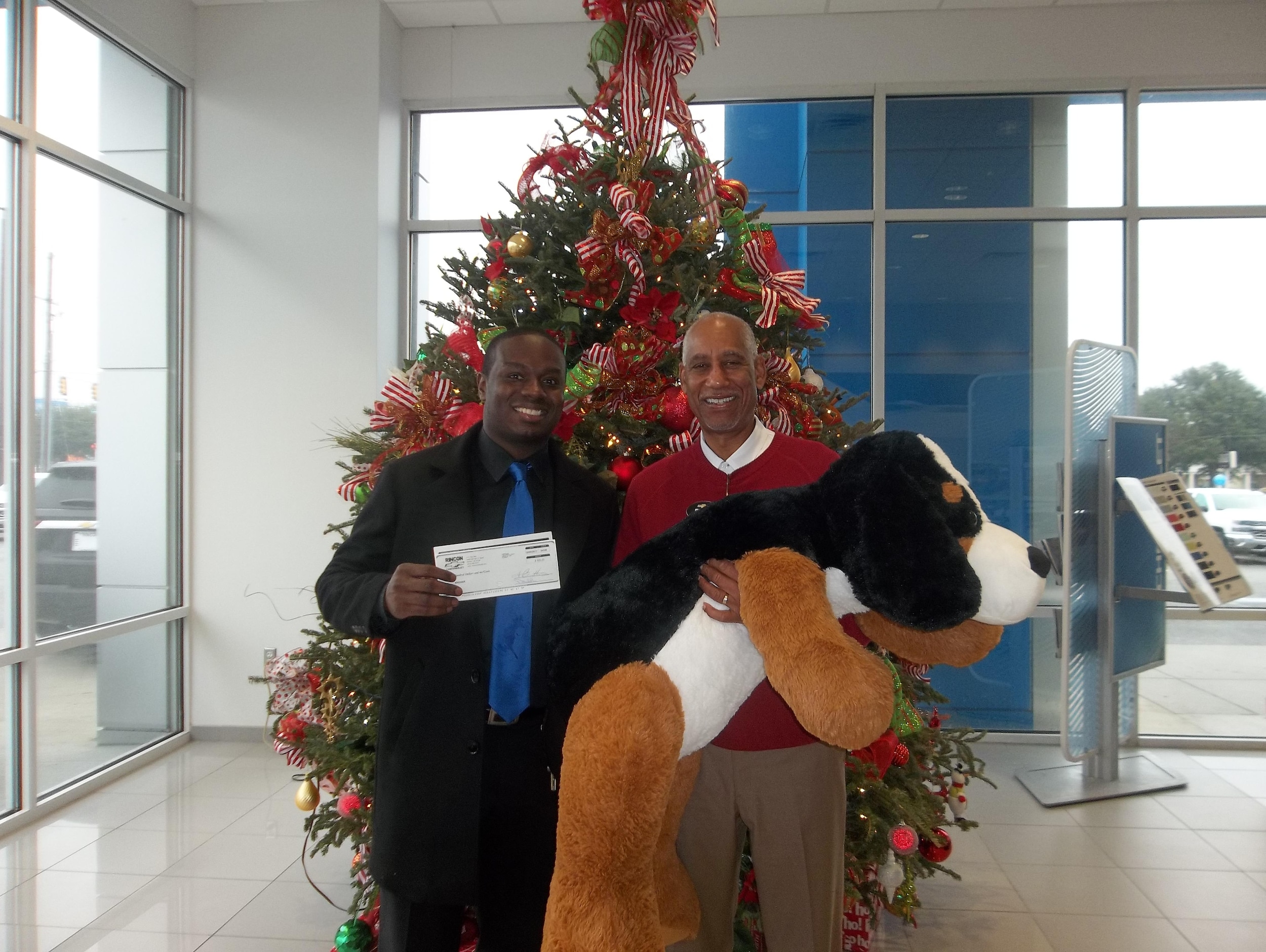 Kroger Rincon Store Manager Andre Reynolds receives a partner donation from Rincon Chevrolet General Manager Jesse Greathouse. Rincon Chevrolet purchased the stuffed animals for Xmas giveaways from Kroger who will donate a portion of the sales to charitable organizations. Community partners working together!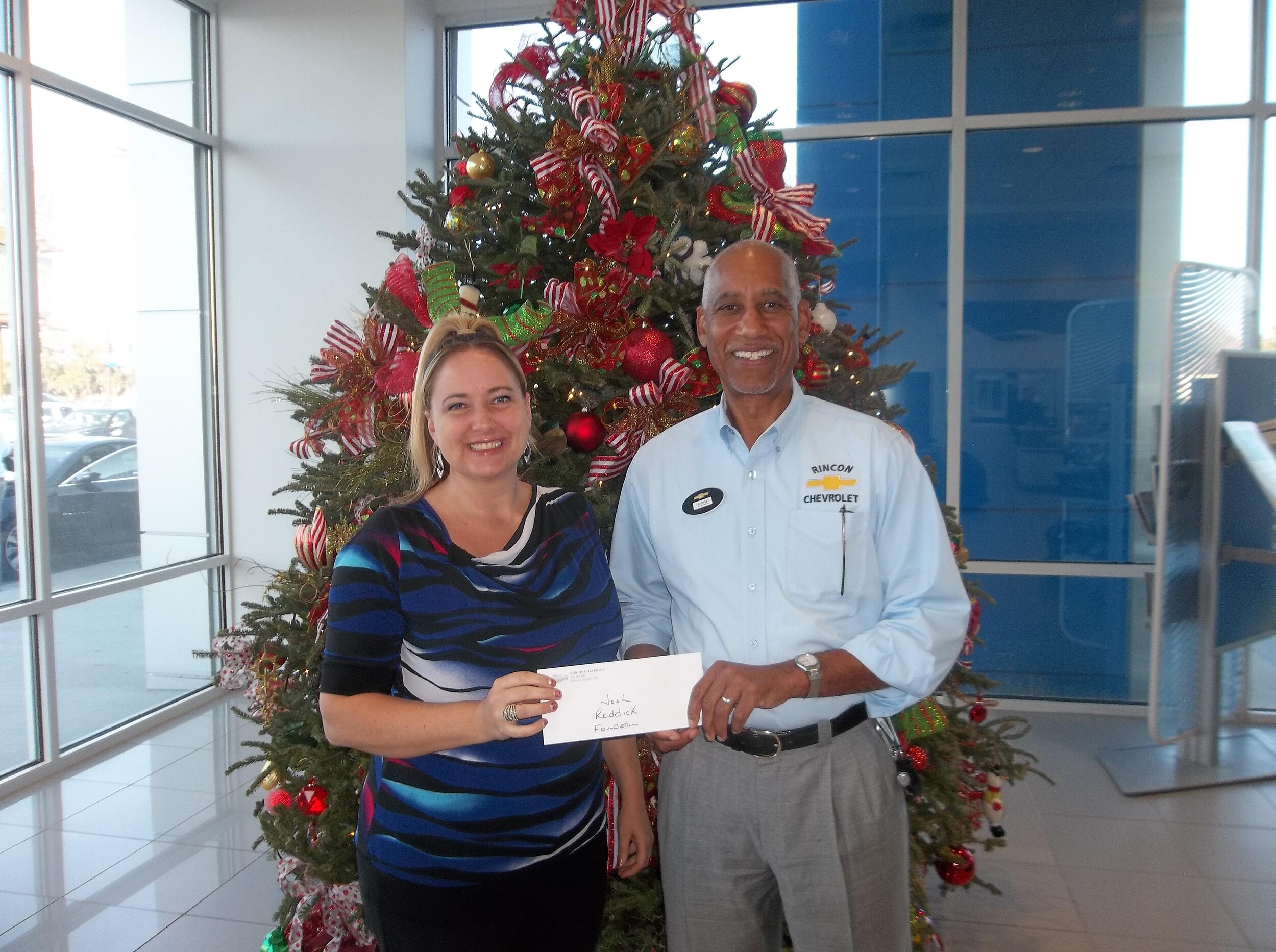 CHRISTINA REDDICK RECEIVING A PARTNER'S DONATION TO THE JOSH REDDICK FOUNDATION FROM GENERAL MANAGER JESSE GREATHOUSE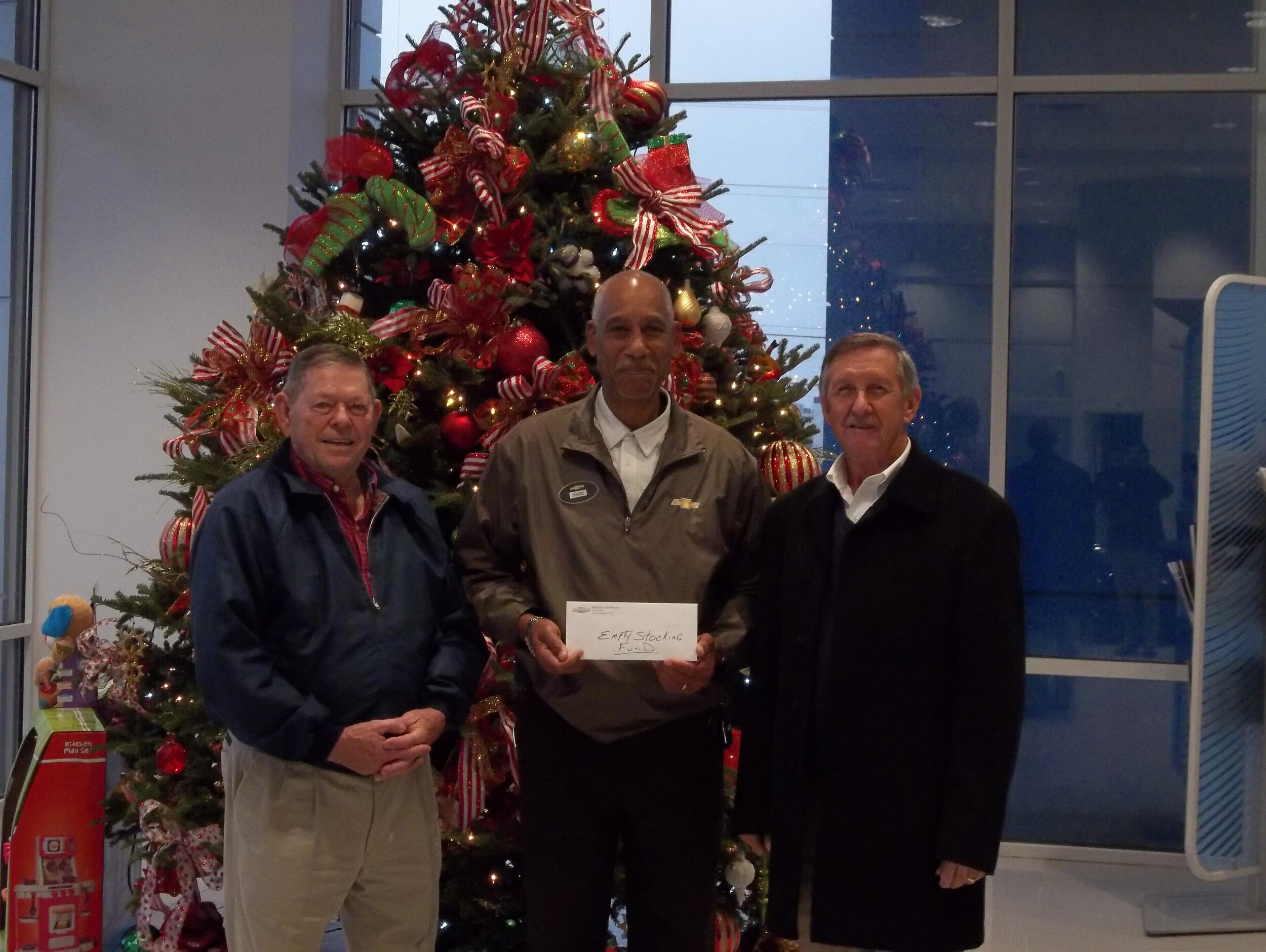 REGGIE LOPER AND DONNIE RAHN OF THE EFFINGHAM "EMPTY STOCKING FUND" WITH GENERAL MANAGER JESSE GREATHOUSE
FUNDS FOR THE STOCKING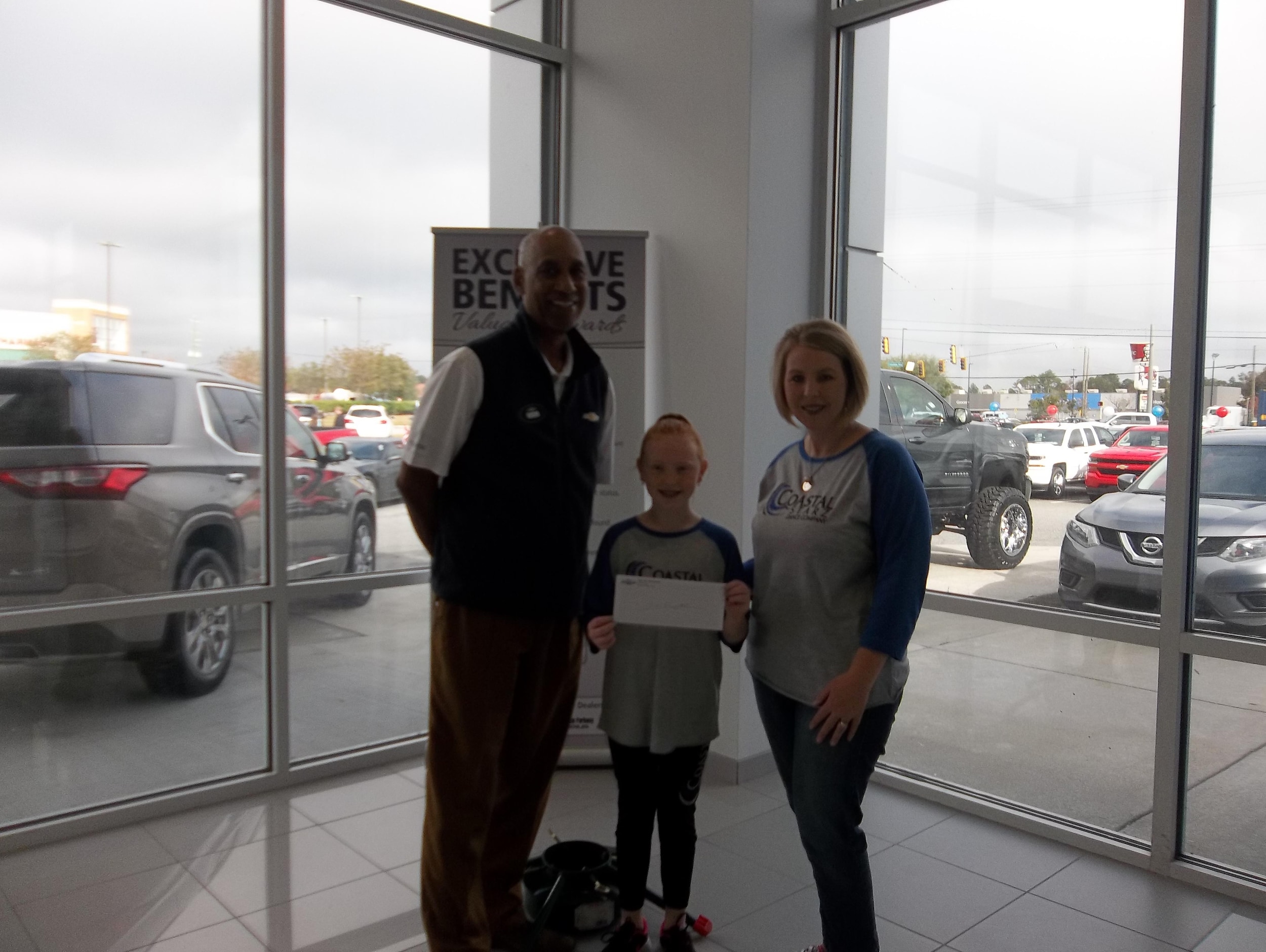 AMY FLETCHER AND DAUGHTER OF THE COSTAL DANCE ASSOCIATION
Amy fletcher and daughter of the Costal Dance Association
Receiving there "partners donation" in support of their Dance Group
Rincon Chevrolet's GM Jesse Greathouse with volunteer servers for the
Rincon Feed the Hungry event at the Rincon YMCA. Over 50+ people were served and went home with a bag of groceries for Thanksgiving.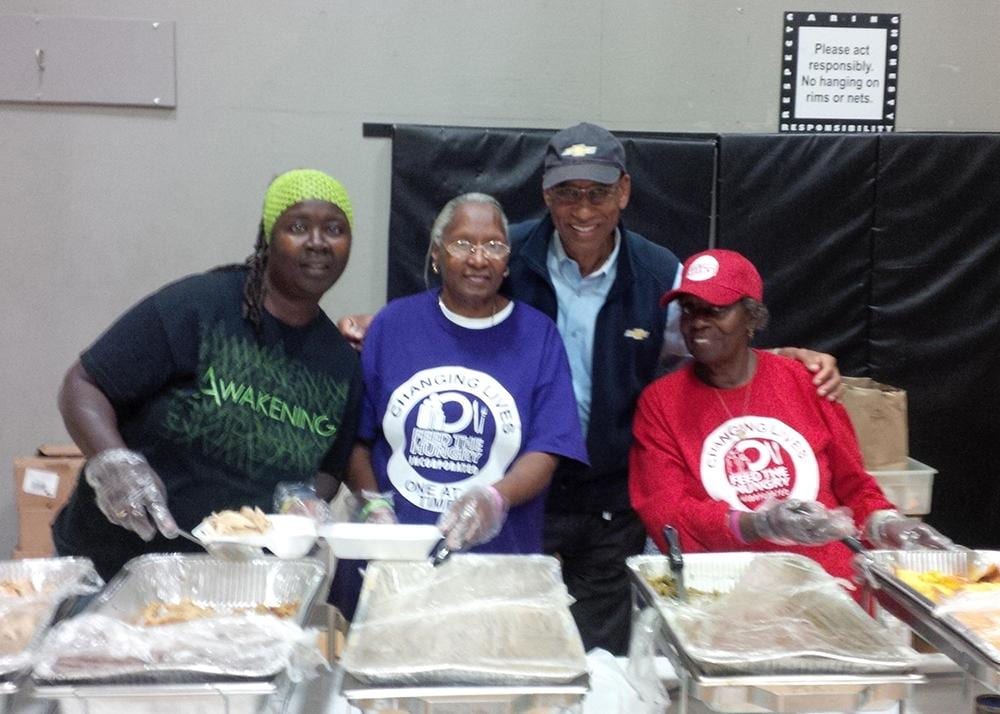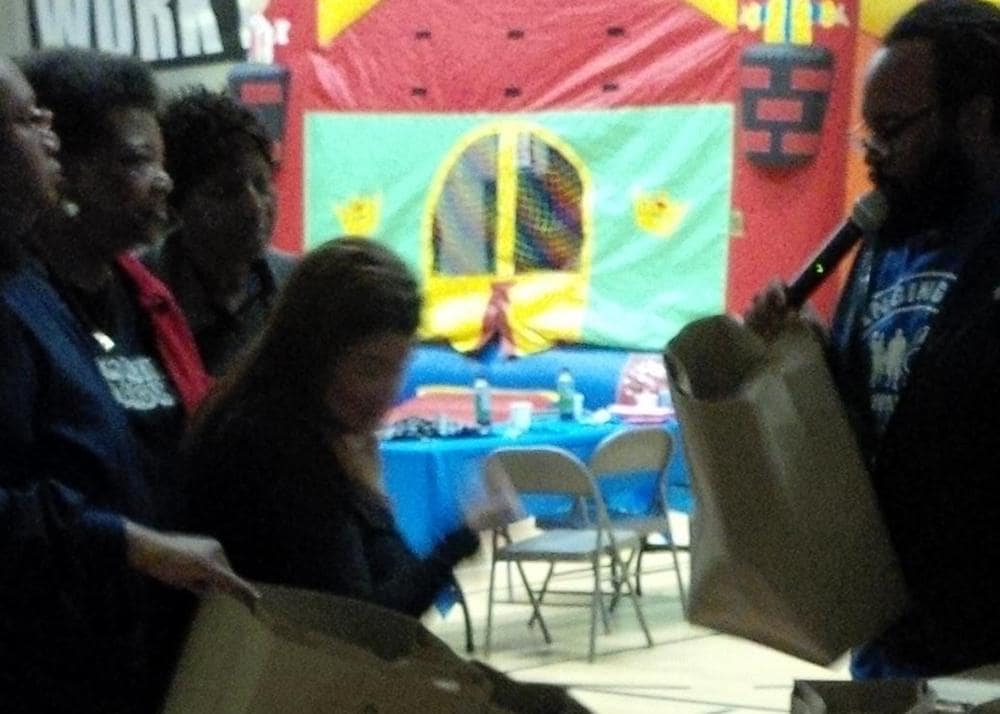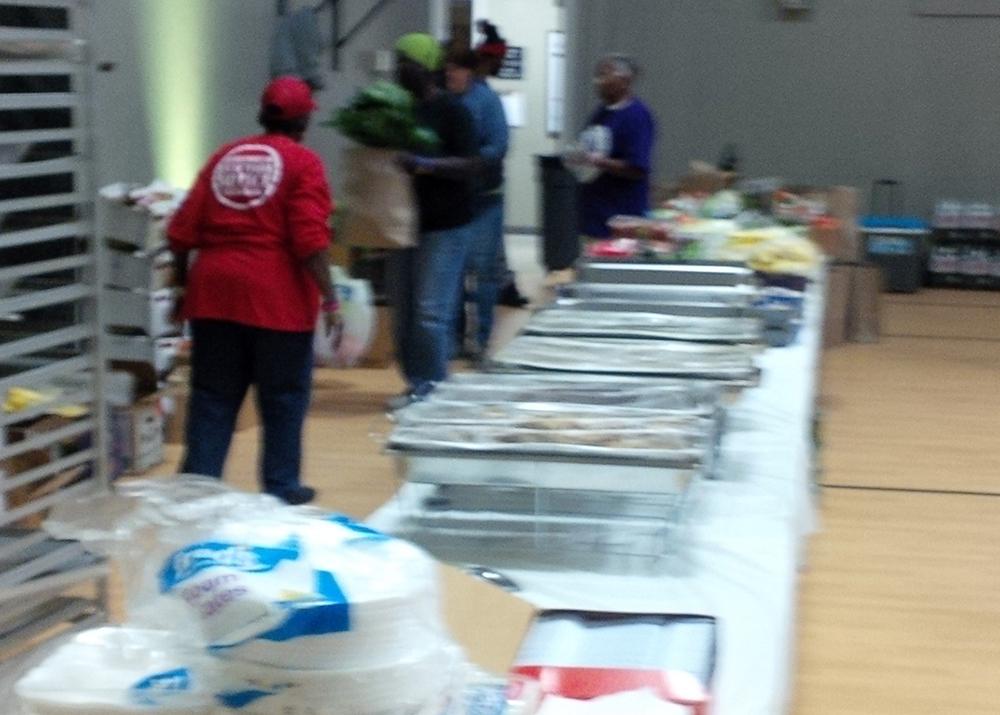 SUSAN G. KOMEN FOUNDATION OF COASTAL GEORGIA
Rincon Chevrolet is partnering with the Susan G. Komen foundation of Coastal Georgia to help find a cure for breast cancer. A portion from all new vehicles sold will be donated to the foundation. So if your thinkin of a new Chevy and want to help save lives..You should be thinkin Rincon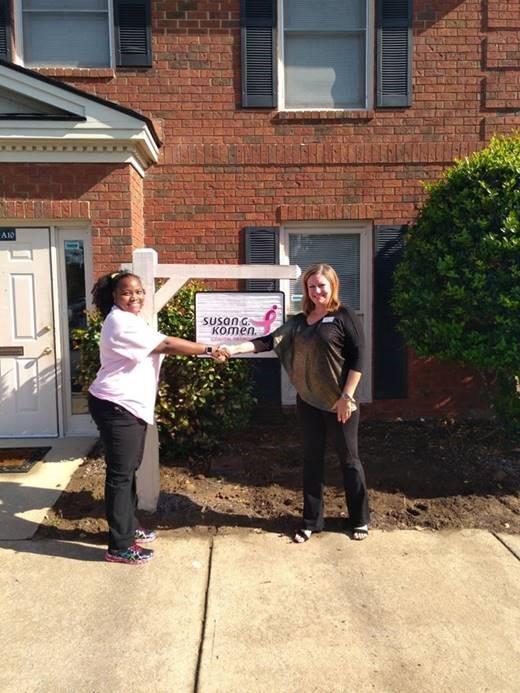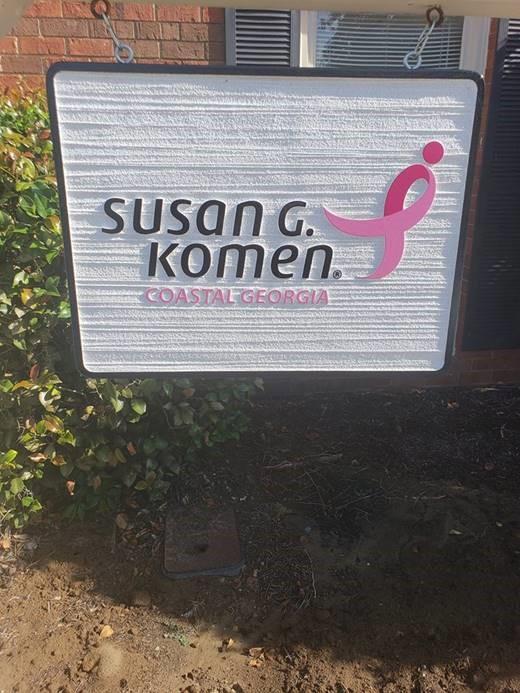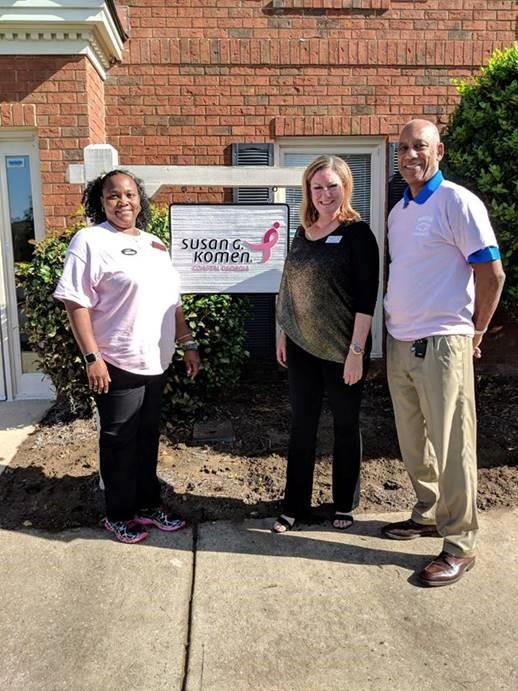 Rincon Chevrolet Community Event Support at the Effingham County Fair.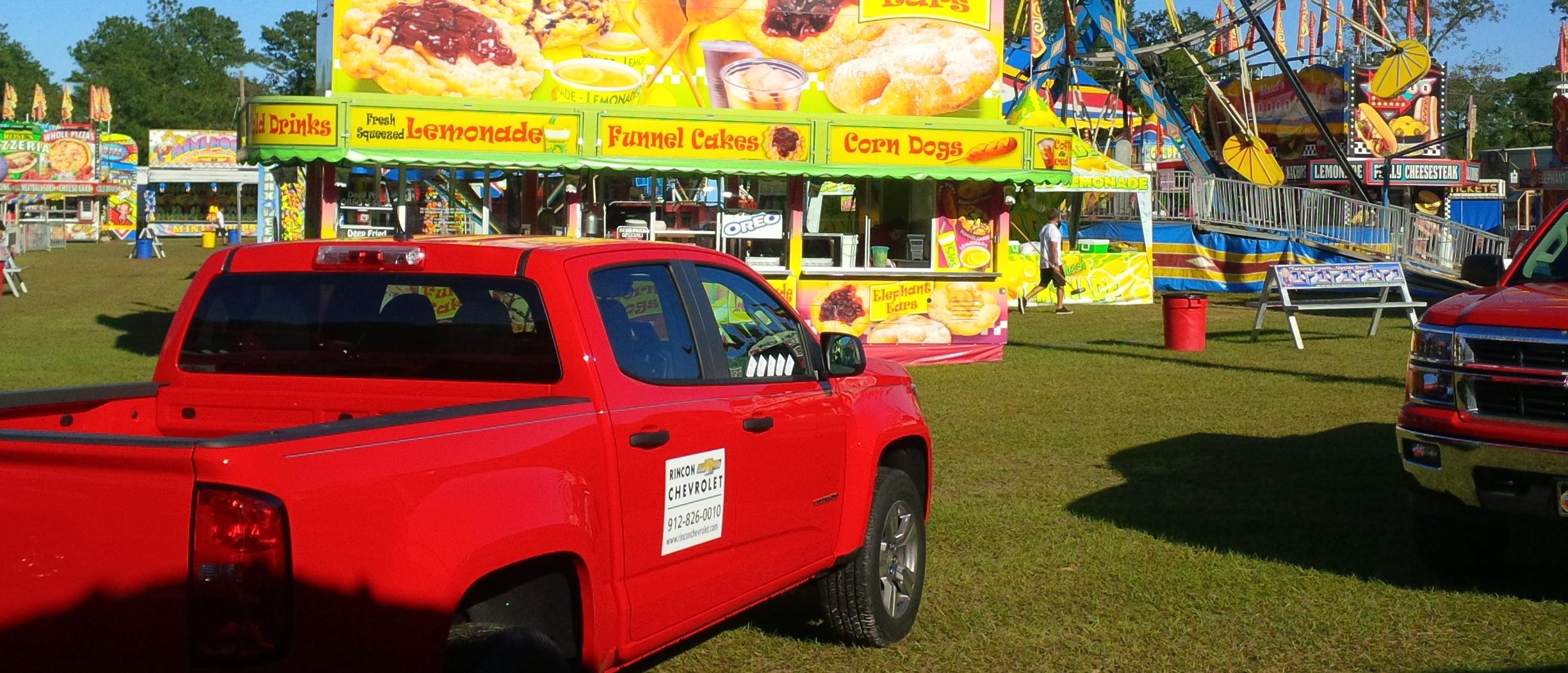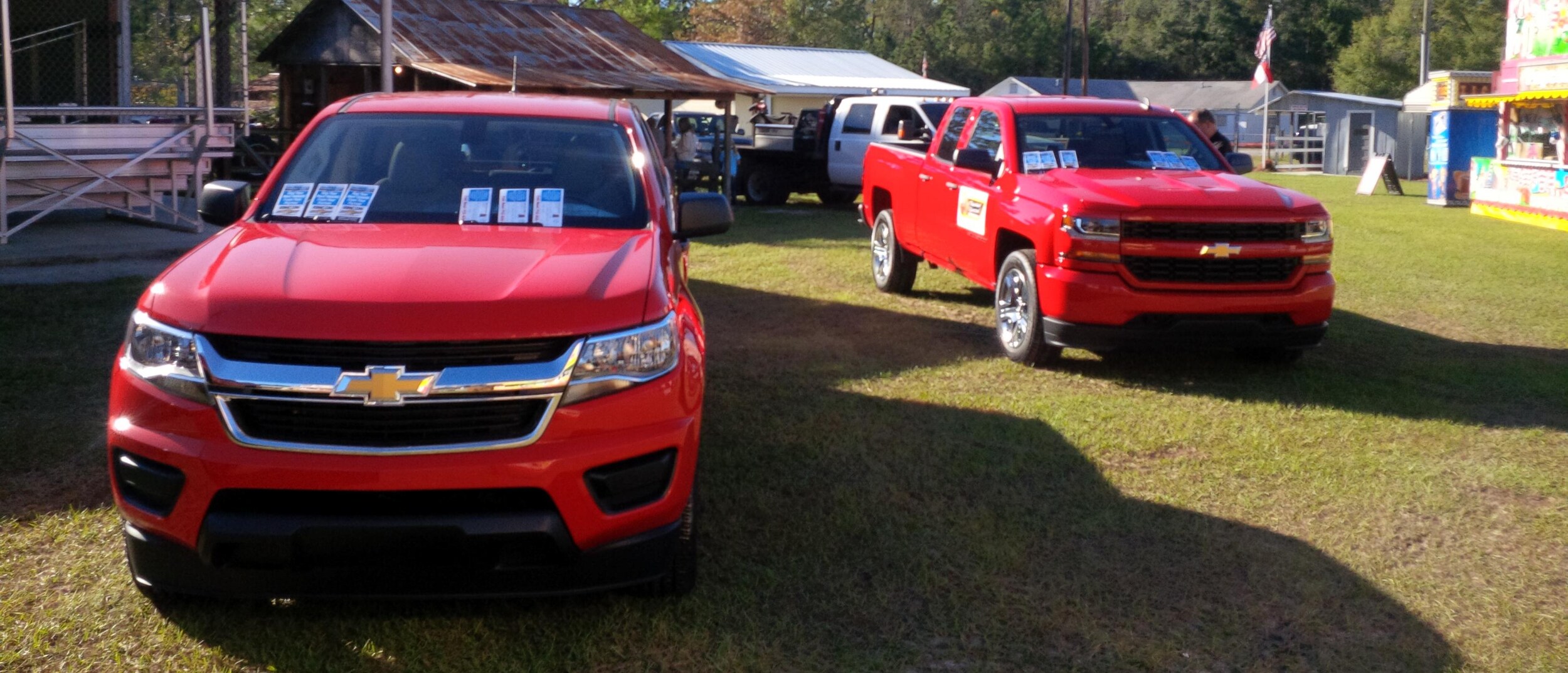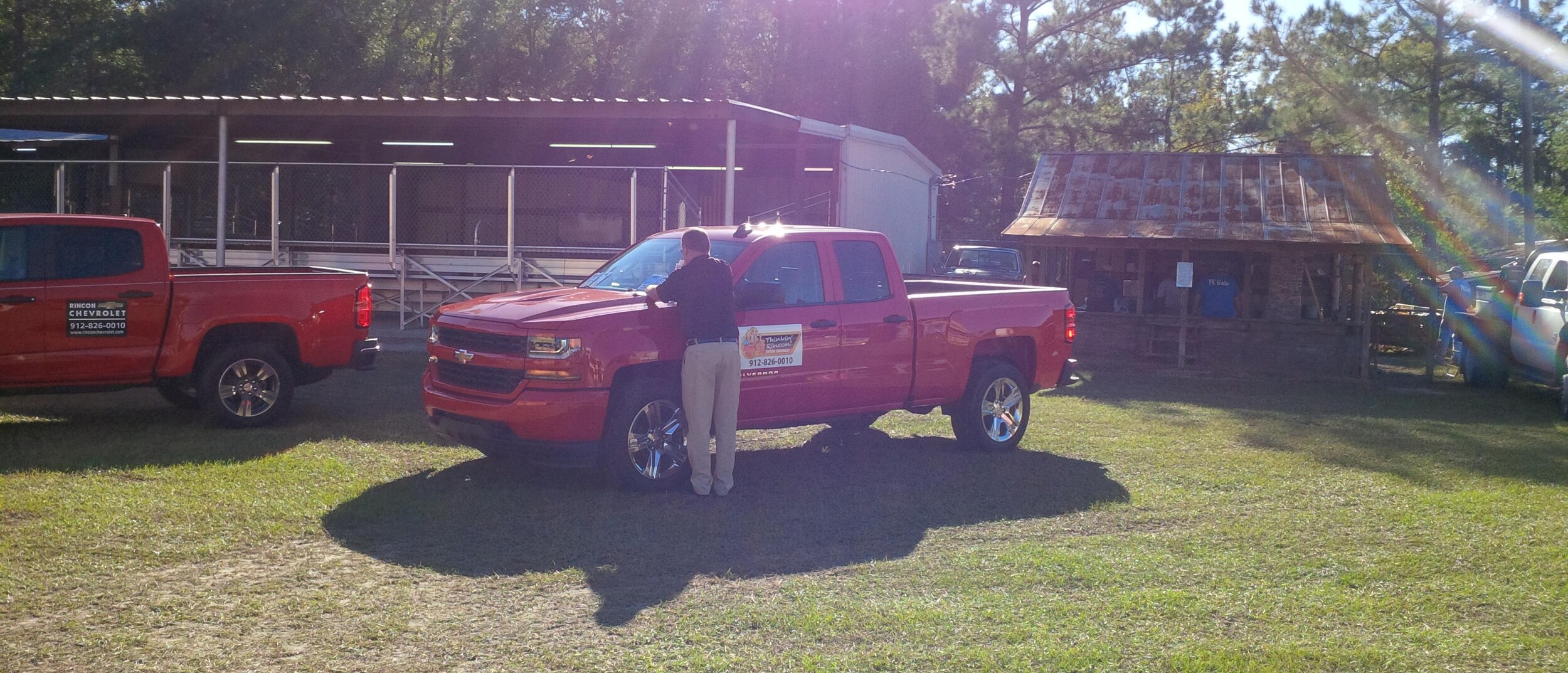 Pictures from (Costal Corvette Associations) Corvette Show on Skidway Island.
Sales person Jarod White with Rincon Chevrolet Sponsorship trophy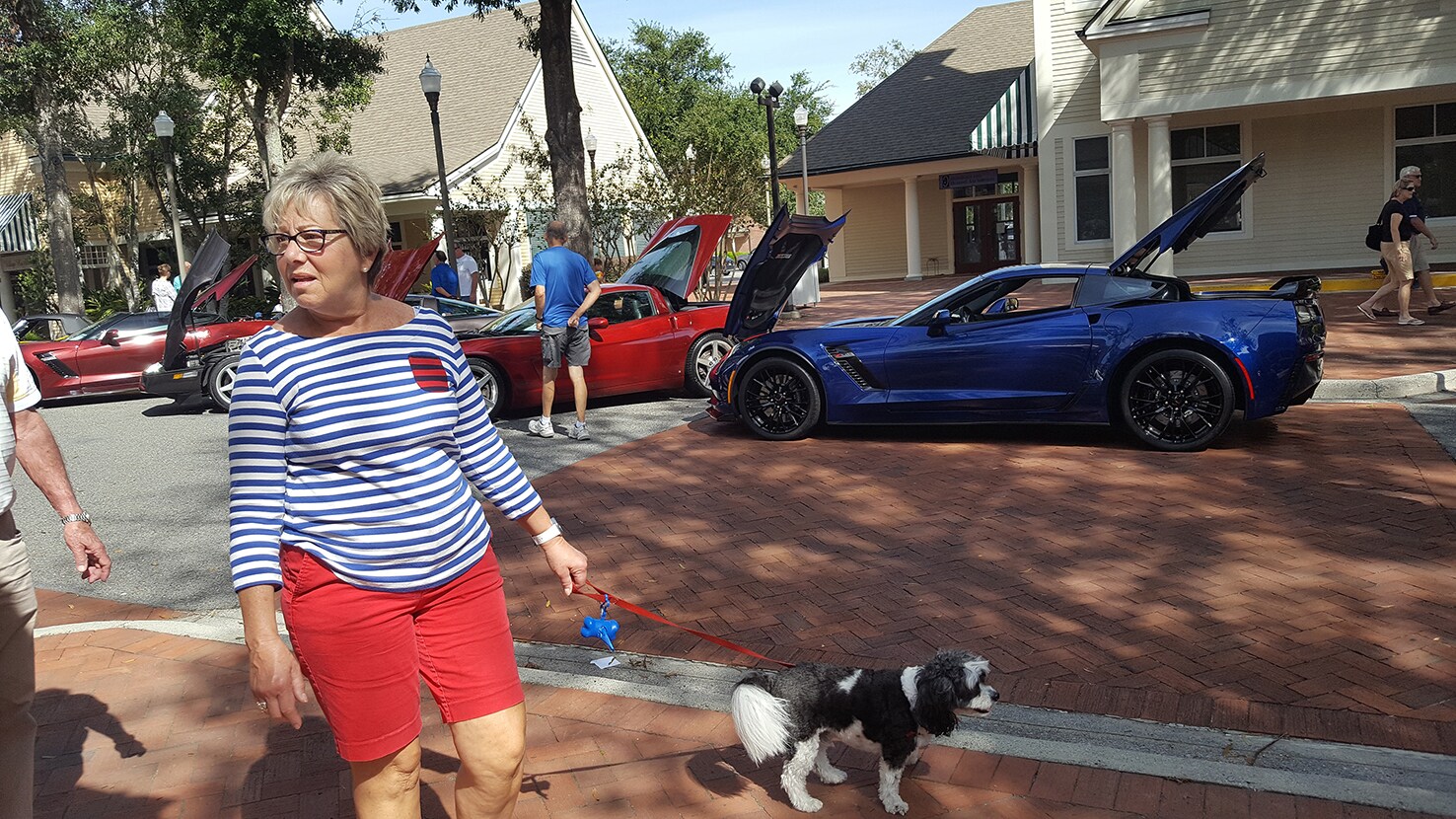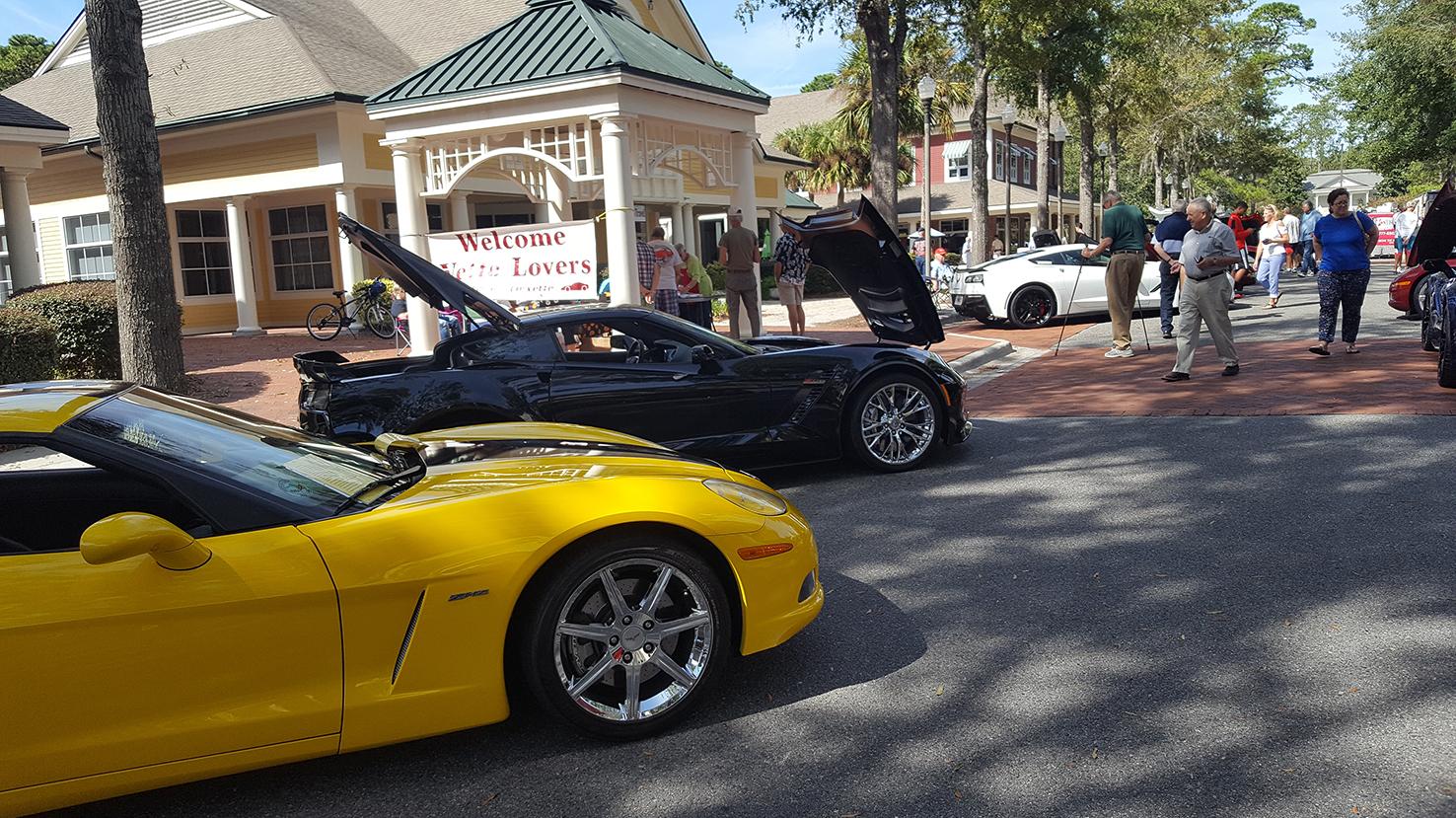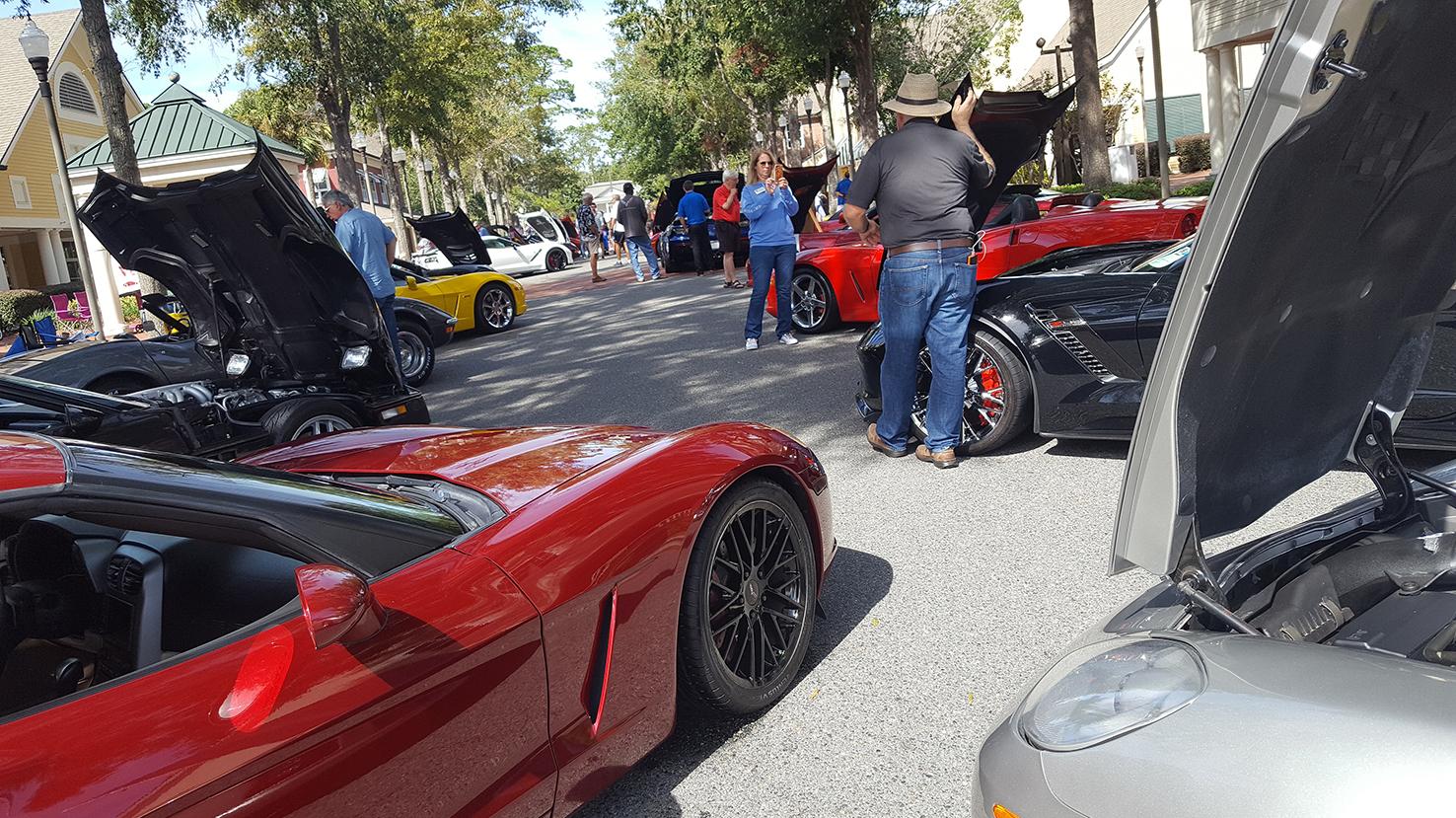 The Rincon Chevrolet Sales staff all in For Fight against Breast Cancer.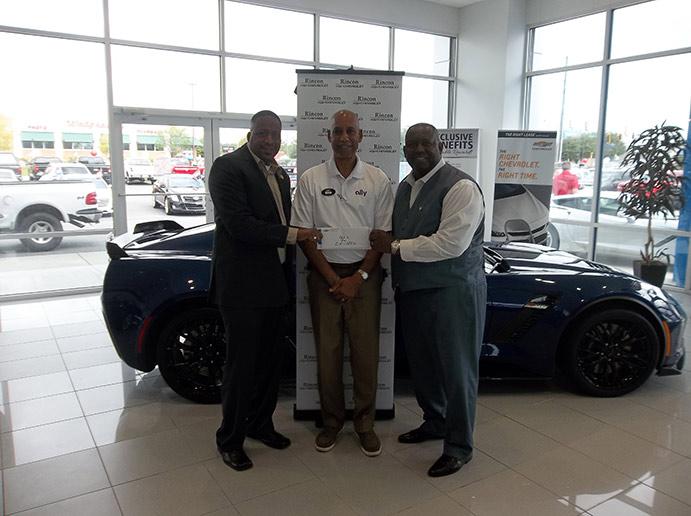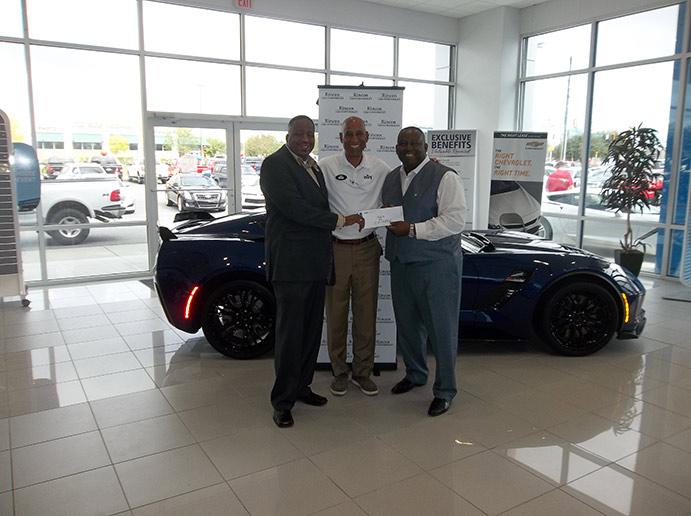 General Manager Jesse Greathouse, State Representative Carl Gilliard and Daren Gayle; Receiving Rincon Chevrolet Partner Donation "for Feed The Children" The proceeds will go to assist in feeding Thanks Giving and Xmas Dinners in Effingham and surrounding counties.
GREAT CUSTOMER REVIEW AND EXPERIENCE:
Hi Jesse,
My name is Geoff Rennie, I am the one who purchased the Z06 recently.
I know you got to see what I had posted on the Stingray Forum about Danielle, Tony and Rincon Chevrolet. But I wanted to send you a personal email from me directly to you.
I have never purchased a car without every stepping on a showroom floor and seeing it and touching it, so this was a big deal for me and scary at the same time.
First you have Beth Heath at Bale Chevrolet in Little Rock Arkansas to thank, because she is the one who found you for me, she is awesome and always goes above and beyond for her customers and that is what she did for me.
So now that you know how I got to you guys, I want to say thank you for the outstanding staff you have working for you. I am also in sales and as you know it is tough to sell anything to someone else that is in sales since we all know the tricks of the trade regardless of the industry we work in, but having such an outstanding staff that I hold at very high level can only be achieved by a great leader which would be you and that speaks volumes to me.
From the first call that I made and talked with Tony he put me at ease very quickly and was never pushy and he made me feel right at home. He answered all my questions and eased all of my concerns promptly, we did a facetime so I could see the car inside and out and even put it on a rack for me so I could see the underside. I have never had that type of service before it as top level service!! Once Tony and I got through that part he put be in the best hands to finish out the process and he could not have picked a more knowledgeable and attentive person as Danielle!!
I can not express to you enough about the outstanding job she did, the knowledge she has, the way she handled everything and got things done before I could even think to ask for, I could call or text her at any time with any request or question and she always responded promptly!! I work with many sales reps in my job and have trained many and I can spot the one who will or wont make the cut long term, but after talking and working with her, I can see her rising through the ranks under your guidance!! You have a star on your team and it is Danielle, when I filled out my survey i put in there that if there was an award that could be given it should go to her!! I can still count on her today as much as before I purchased the car and usually that doesnt happen, once you have make the purchased in some dealerships you are forgotten and they have moved on to the next person, but not her!!
I would love to start seeing people that saw my post about the great team and support I received at Rincon to have more out of state sales come your way!!
I believe in Danielle to the point that I purchased some accessories through her for my car yesterday, I could have easily driven to a local dealer and ordered the same thing had it in two days with no shipping charges, but because of Danielle i made that purchase through her with me willing to pay the extra to have it shipped to me,
I know that Chevrolet likes/wants to have a Corvette specialist at each dealership and I understand why as it helps drive those sales, if you decide that is what you need there my vote is for Danielle because she already has lots of knowledge about the Vette now but that extra bit would be huge for you guys.
Lastly Thank you and thanks to your staff for giving me the most pleasurable car purchasing experience I have ever had, and if there is anyway to award Danielle she has my vote and have already spread the word about Rincon to my Corvette club I belong to, so I didnt stop at the fourm posting
Thank you for your time and have a wonderful day
Geoff Rennie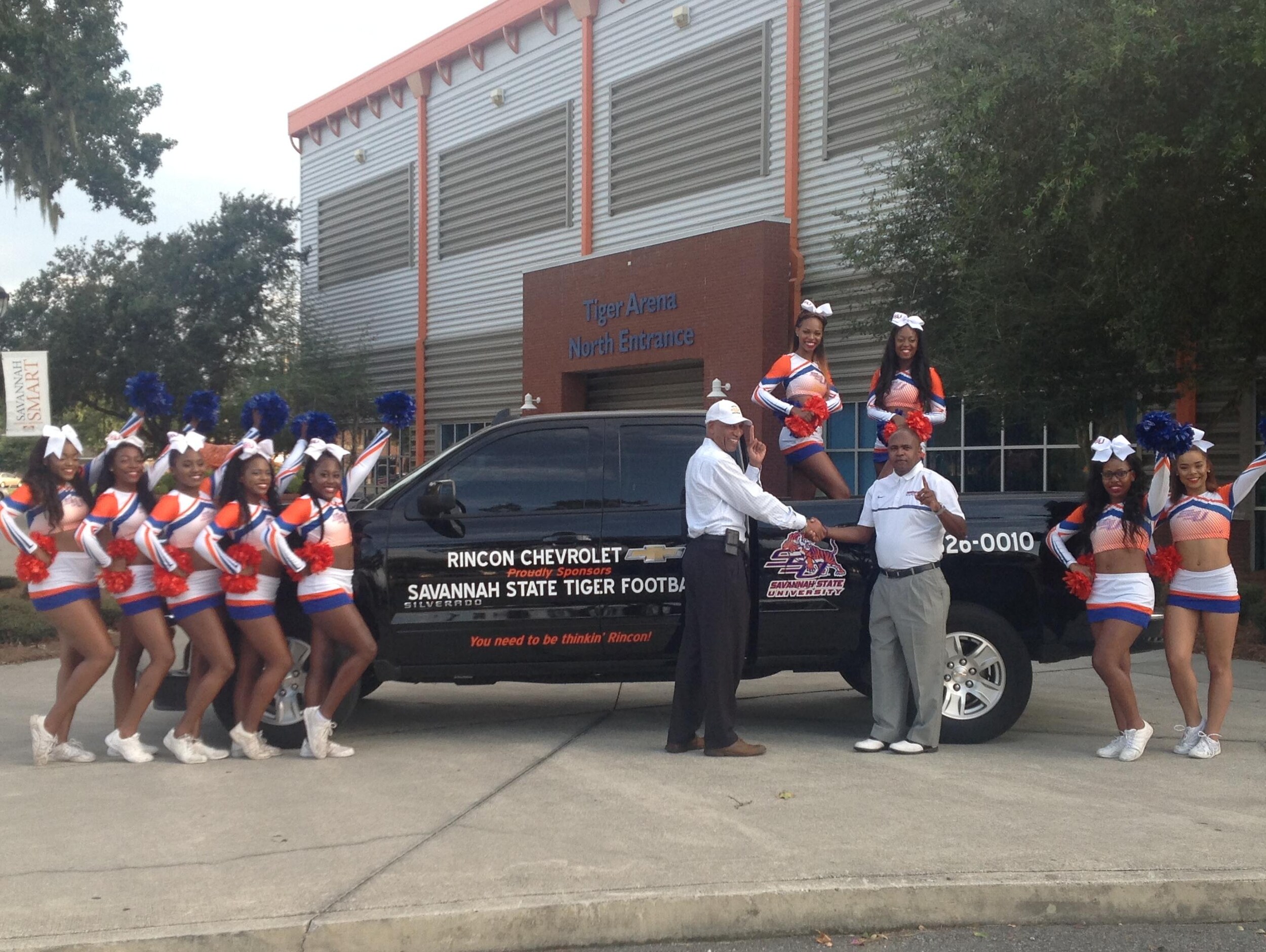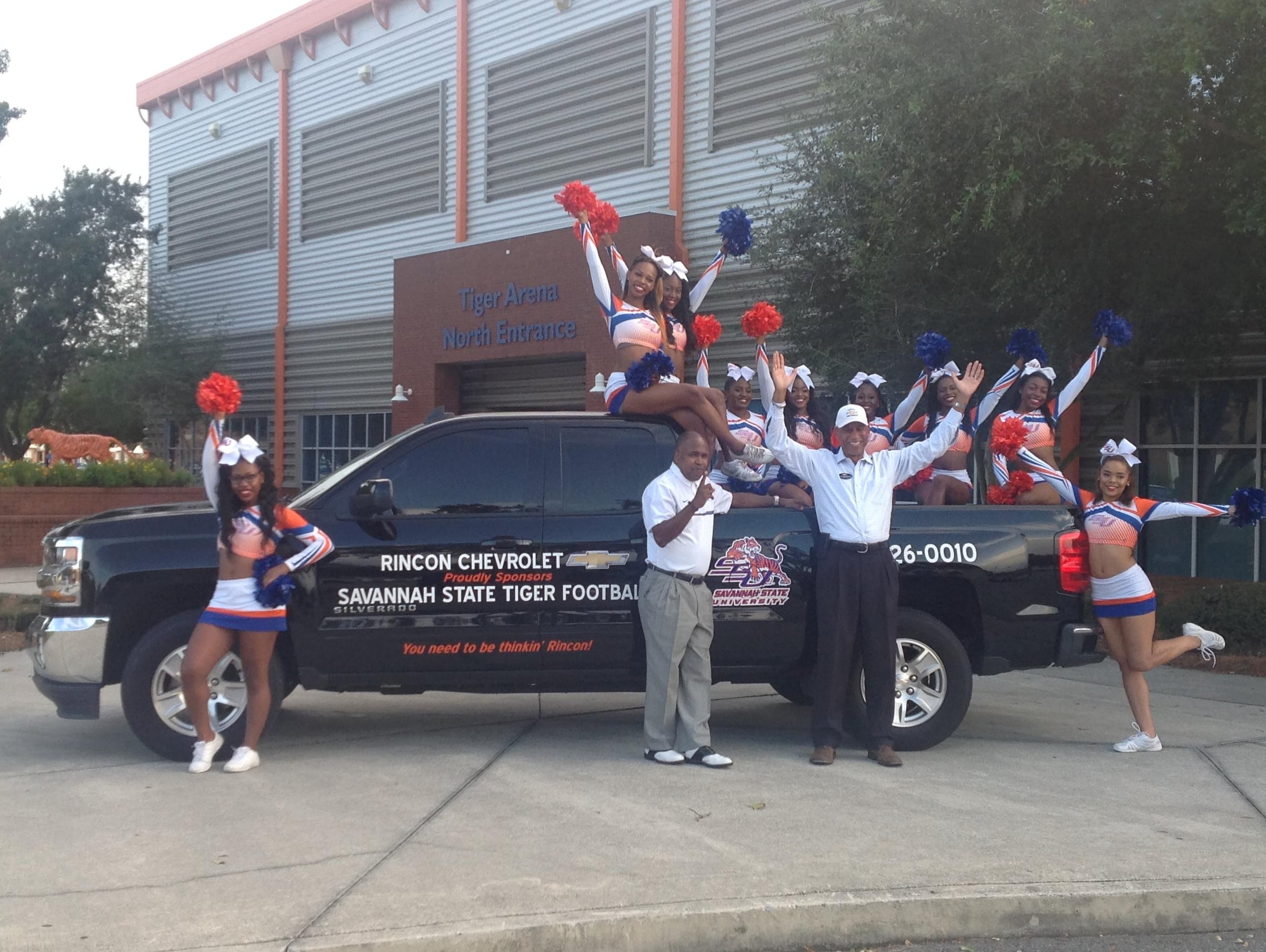 Savannah State Athletic Director, Sterling Stewart and the Savannah State Cheerleaders receive their new 2017 Chevrolet Silverado Double Cab from General Manager, Jesse Greathouse for use during the 2017 football season. Rincon Chevrolet is a major sponsor of Savannah State Athletic Department.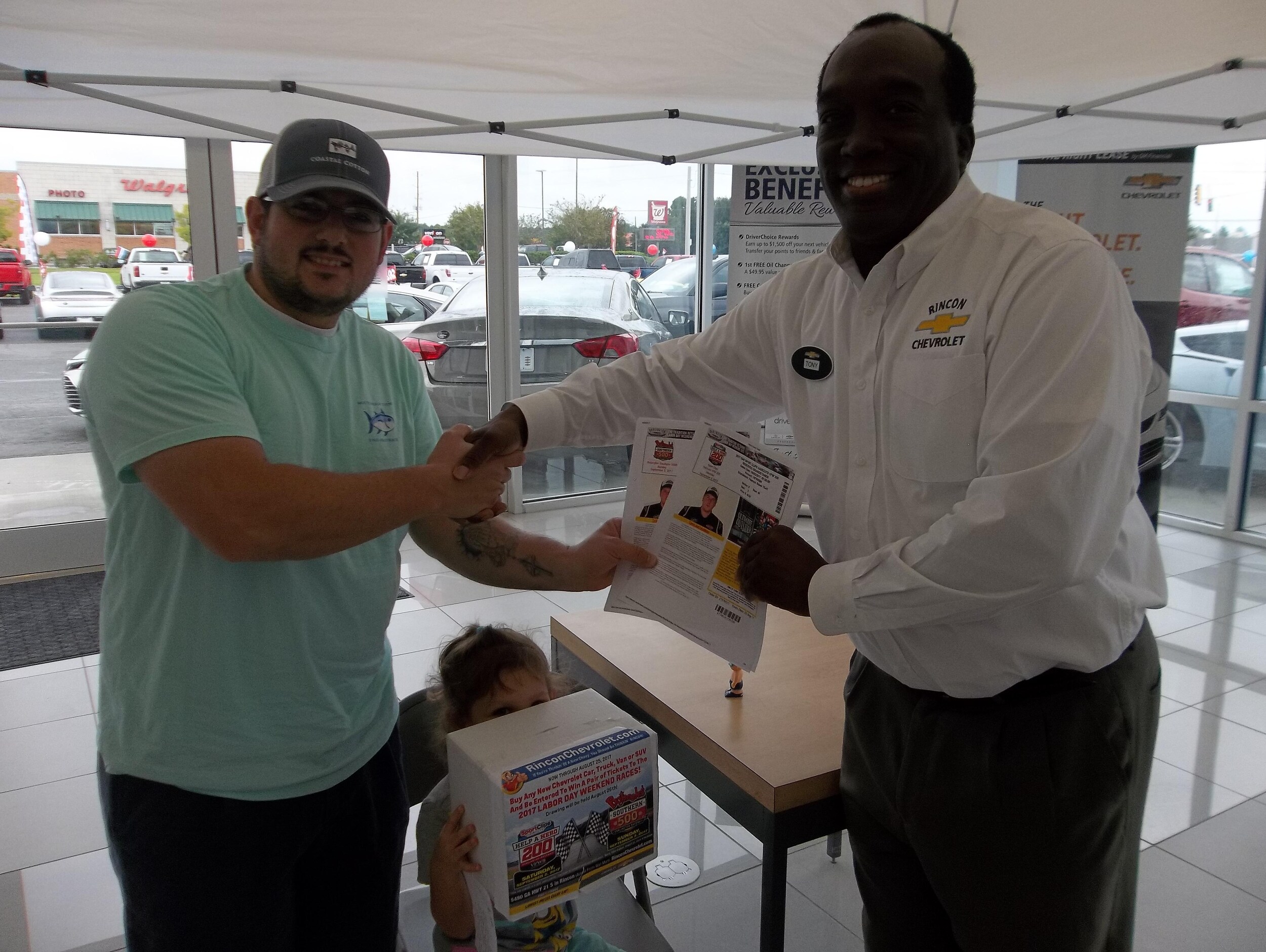 Customer James Hendley and Daughter receiving their pair of tickets to the "Help a Hero" 200 September 2 and the "Bojangles" 500 September 3 from New Car Sales manager Tony Littles.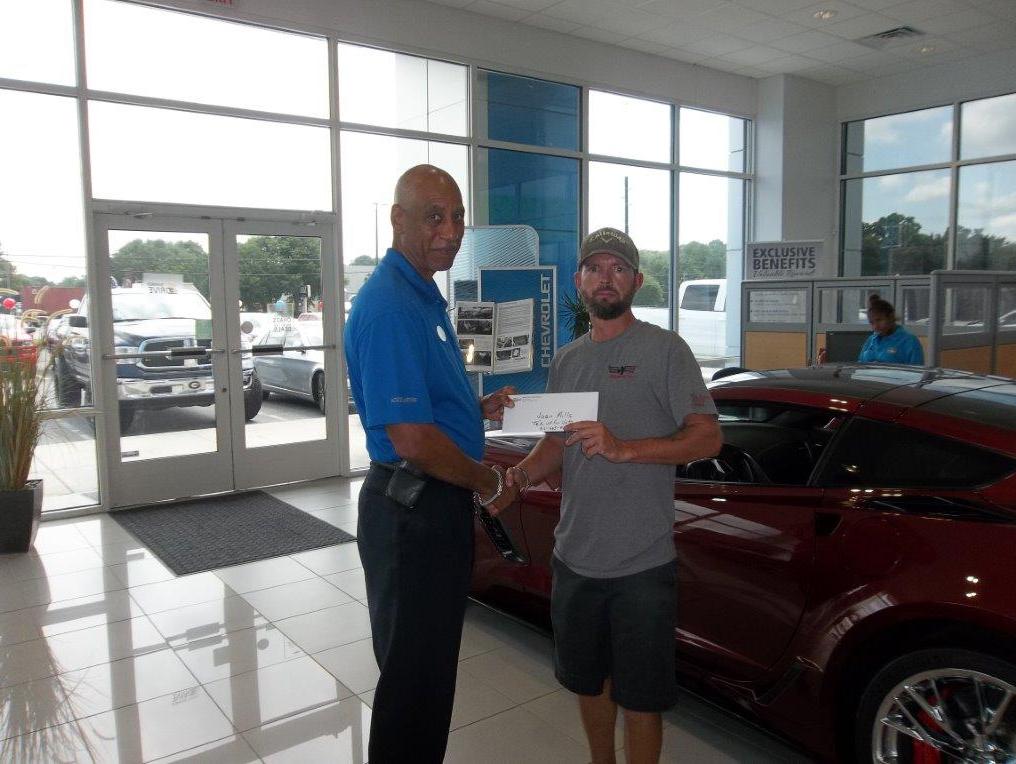 General Manager and Service Customer Joseph Gumpy accepting check to support "Tee Up For Veta Benefiting CURE for Child Hood Cancer Event on September 20. Rincon Chevrolet will also be donating $150.00 for every New Car sold where the customer designates the contribution go to the Event.
Rincon Chevrolet supported The Wingmen Motorcycle Club's
"Scavenger Ride" on Saturday 8/5/17.
General Manager Jesse Greathouse, Executive Director,
Cheryl Branch (Safe Shelter) Service Consultant : Chris Chauvenne
Posed for pictures over 30 riders showed up to find clues hidden all over the county.
The Hunt raised over $2500 for the Charity…
Rincon Chevrolet Suburbans on display after leading a 50 car parade through streets of Savannah to support the 132 church Anniversary of St John Baptist Church.
Controller: Daryl Piner
Member: Carl Waterbrook
Officer: Col. USAF Ed Wexler
Receiving partnership check
General Manager Jesse Greathouse/Accounts Payables administrator Gina Holbrook with "Celebration of Life/Zach Norton" Event Coordinator Valerie Nessmith. Receiving Partners Donation to support Zach Norton. The event to raise funds to support Zach Treatment expenses will be held Saturday, June 3 10am-5pm @ the Effingham Fair Grounds
Rincon Chevrolet giving the Thumbs Up " in support of the Local Effingham YMCA Program.
Rincon Chevrolet giving the Thumbs Up " in support of the Local Effingham YMCA Program.
Sales professional Tony Henry with Terry and Diane. Receiving 6 tickets to Talladega Race Track with the Purchase of their New 2016 Camaro convertible.
General Manager Jesse Greathouse with Sales Consultant Dannielle Lassiter and Keaytlin Paige Ward (Miss South Effingham High School Contestant) Receiving her pledge from the dealership.
Rincon Chevrolet were proud sponsors for the Rincon Elementary School Bobcat Fun Run today.
Rincon Chevrolet were proud sponsors for the Rincon Elementary School Bobcat Fun Run today.
Rincon Chevrolet were proud sponsors for the Rincon Elementary School Bobcat Fun Run today.
Rincon Chevrolet were proud sponsors for the Rincon Elementary School Bobcat Fun Run today.
Rincon Chevrolet were proud sponsors for the Rincon Elementary School Bobcat Fun Run today.
Rincon Chevrolet were proud sponsors for the Rincon Elementary School Bobcat Fun Run today.
Rincon Chevrolet were proud sponsors for the Rincon Elementary School Bobcat Fun Run today.
Rincon Chevrolet were proud sponsors for the Rincon Elementary School Bobcat Fun Run today.
Rincon Chevrolet were proud sponsors for the Rincon Elementary School Bobcat Fun Run today.
Rincon Chevrolet were proud sponsors for the Rincon Elementary School Bobcat Fun Run today.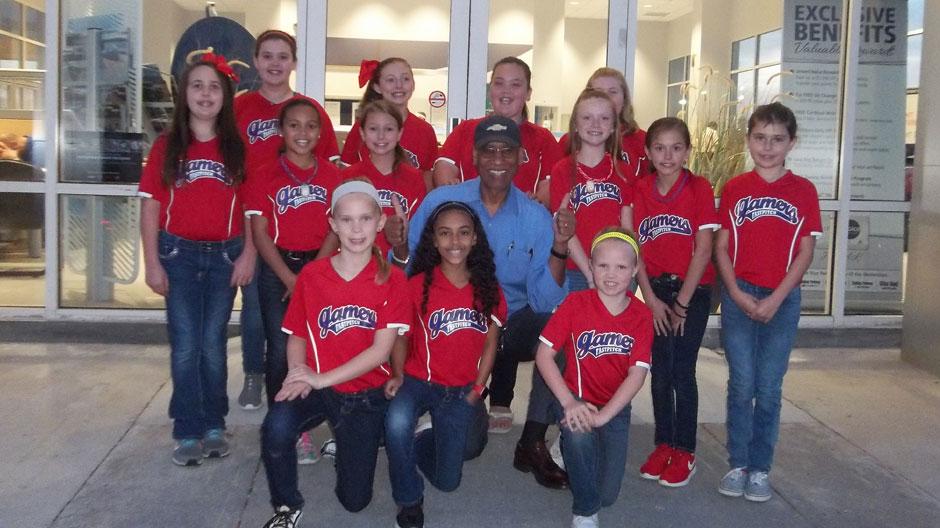 General Manager Jesse Greathouse with the Effington Elite Gamers 10 under Regional Softball Champs 2016. (December 2016)
Athletic Director Tim Hood, Head Football Coach Buddy Holder, General Manager Jesse Greathouse, Top Sales Person Tony Procter
Partners Donation...Effingham High School earned $3.00 for every point they scored this year (December 2016)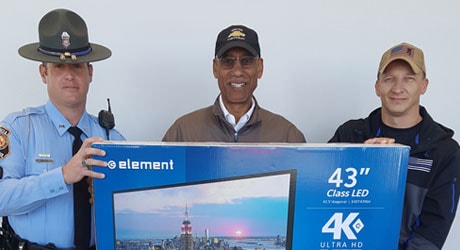 GENERAL MANAGER JESSE GREATHOU
General Manager Jesse Greathouse presenting TV to Georgia High Way Patrol Post Commander #42 W.C. Nease and Patrolman Adam Denton. The television is Part of Rincon Chevrolet's "Partners Program" (December 2016)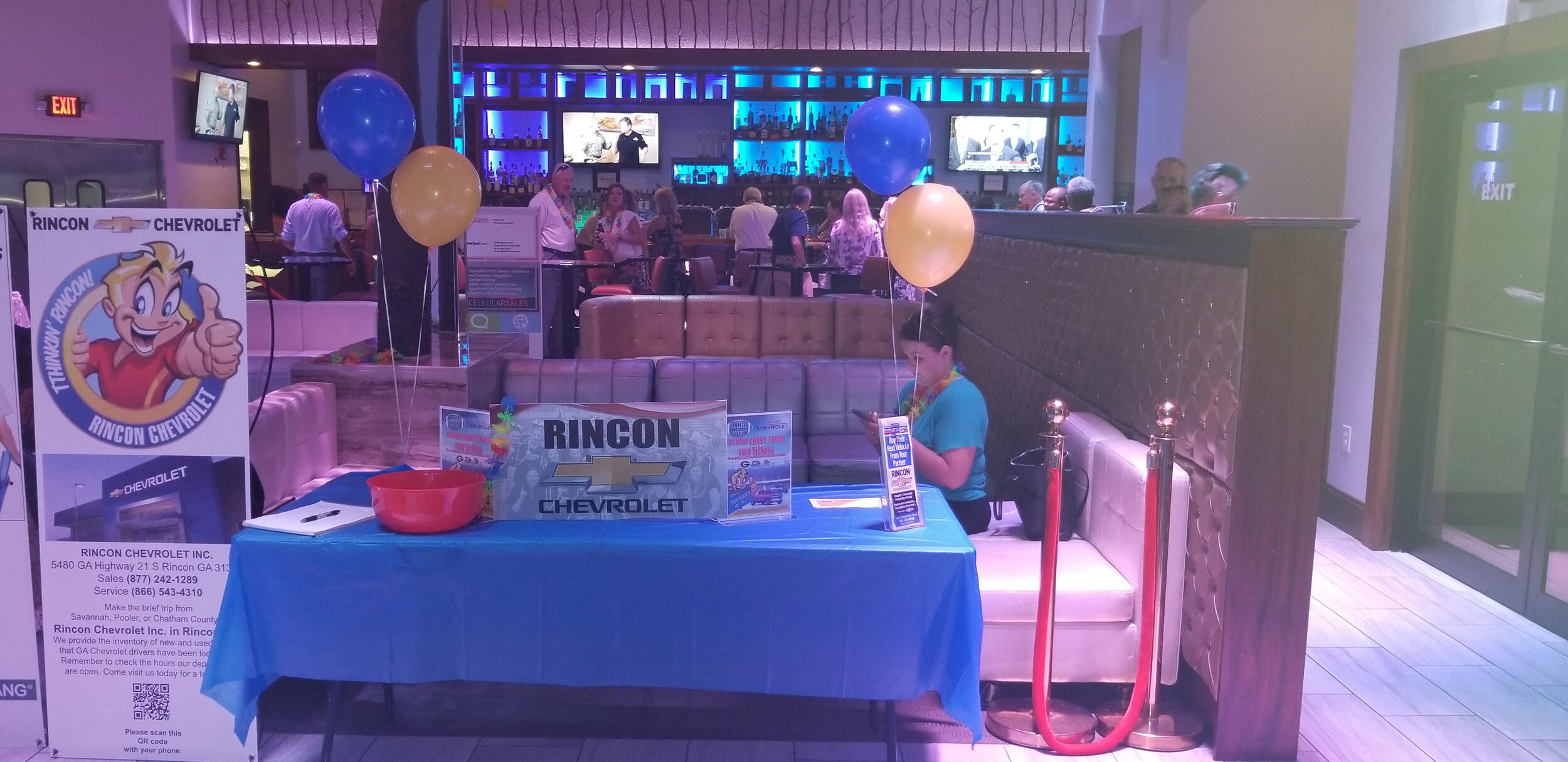 EFFINGHAM COUNTY
Rincon Chevrolet participating in Effingham County Business networking night.